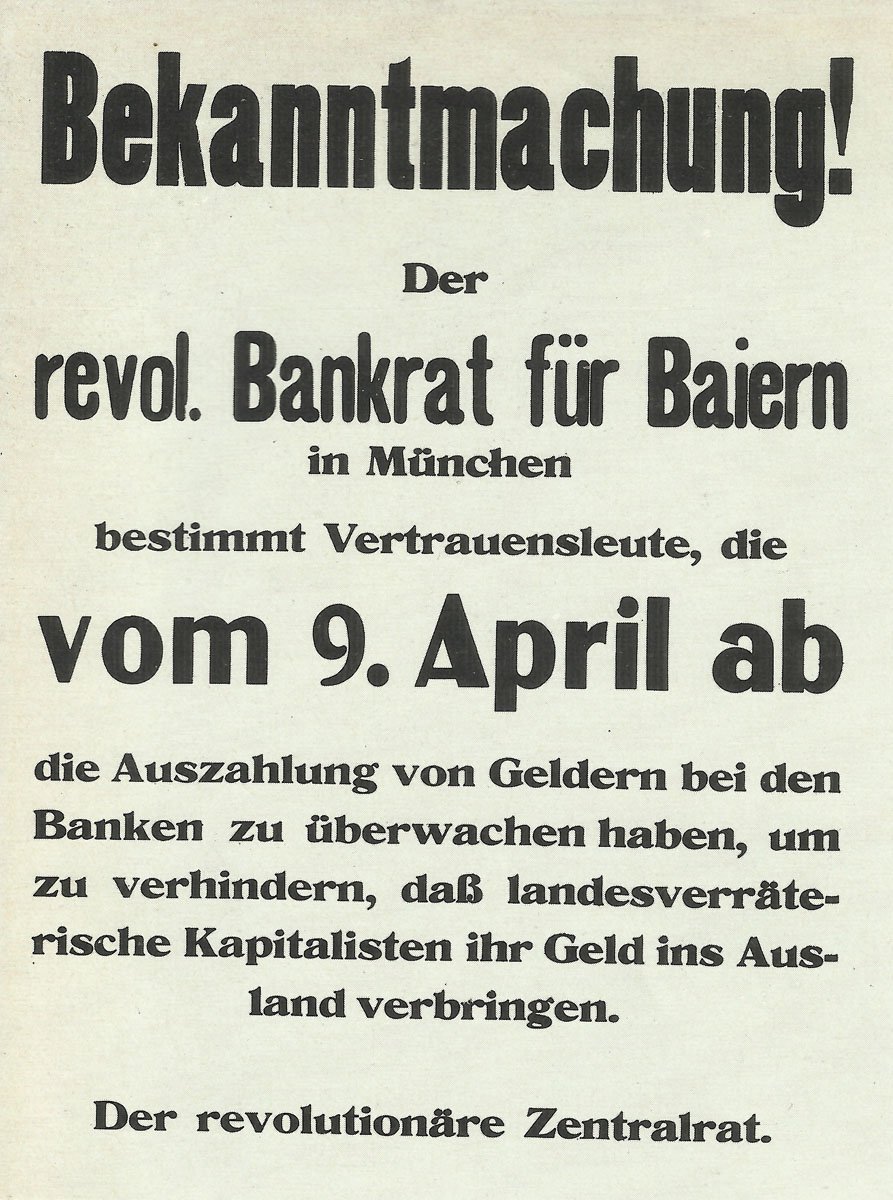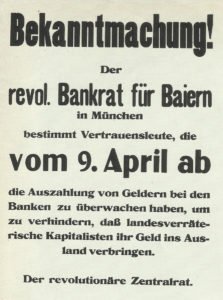 World War One Diary for Monday, April 7, 1919:
Germany – Bavaria­: Soviet Republic formed (until May 1). Hoffmann Government flees to Bamberg.
France – Peace Process: Saar talks deadlock, Wilson considers US withdrawal.
Egypt: Allenby announces Zaghlul Pasha and associates' relief from Malta. Rushdi Pasha Prime Minister April 9-23.
Siberia: Whites take 3 towns including Sterlitamak.
Britain: ­Grand Fleet dissolved (Beatty farewell speech April 5).