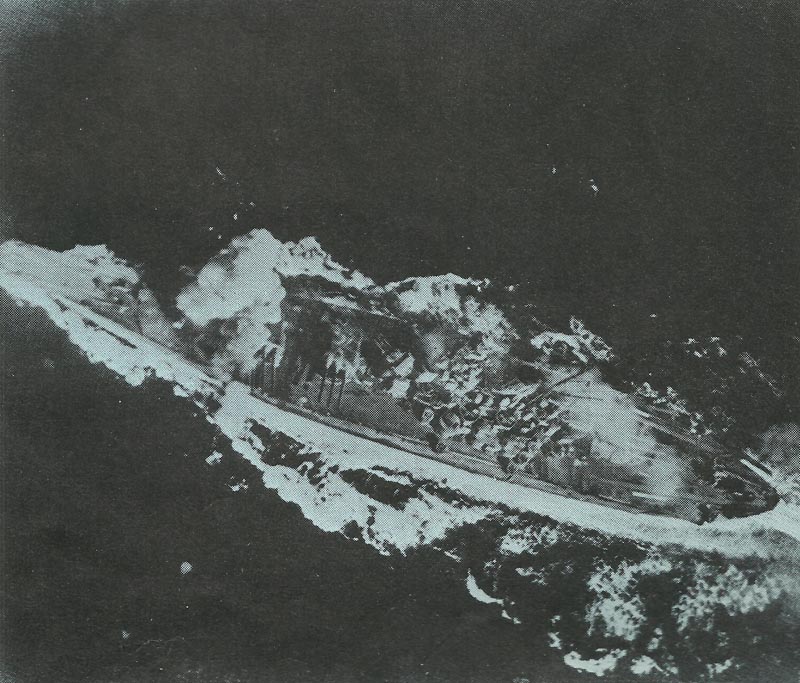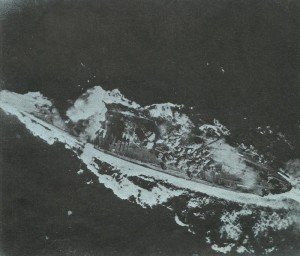 Diary for Saturday, April 7, 1945:
Sea War
Pacific – BATTLE OF EAST CHINA SEA. Yamato (2,498 killed), cruiser Yahagi and 4 destroyers sunk by TF 58 (10 planes lost).
Air War
Pacific: 107 Iwo-based P-51 Mustangs escort B-29 Superfortress to Tokyo.
Europe: First Mosquito raid on Berlin from continental base.
French para­troops dropped north of Zuider Zee (Holland).
US bombers make wide-ranging attacks on German airfields and railways.
1,300 USAAF bombers attacking Dessau.