World War One Diary for Monday, April 9, 1917: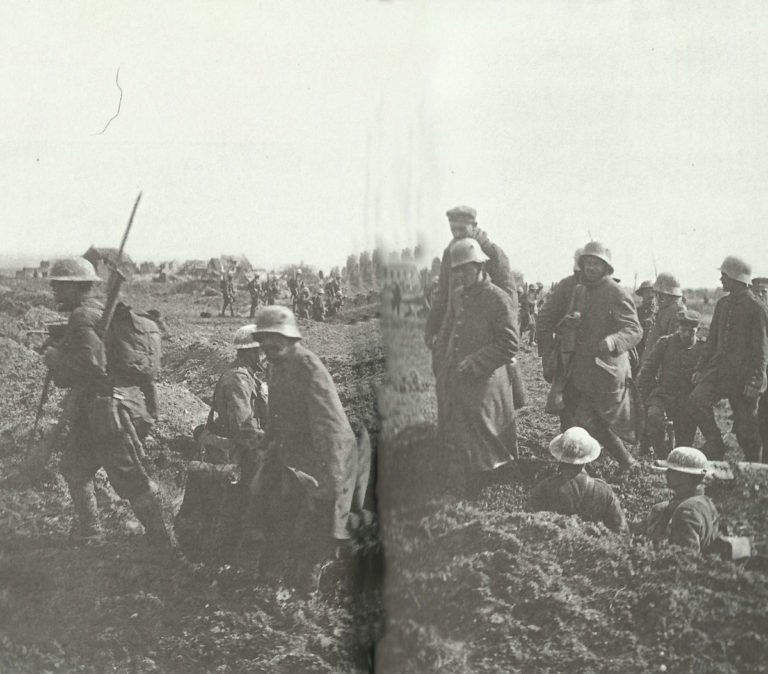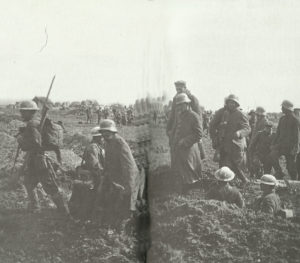 Western Front
Easter Monday; Artois: ­BATTLES OF ARRAS (until May 16) begin at 0530 hours in bitter cold and sleet on 12-mile front. Allenby breaches third line od Hindenburg Line, taking 5,600 PoWs and 36 guns in 2,000-6,000 yard advance, but 4-mile gap open for 7 hours not fully exploited as cavalry too slow (until April 10).
BATTLE OF VIMY RIDGE (until April 14): After 3-minutes shelling by 1,203 guns (383 heavies) and with 150 Vickers MGs' barrage, 30,000 men of Canadian Corps (Byng) storm the Ridge on 2-mile front and taking villages and 4,000 PoWs with 54 guns. North end of Ridge remains in German hands.
France­: Renault FT-17 light tank trials begin.
Sea War
Irish Sea: US liner New York mined (by UC-65) off Liverpool with Rear-Adm Sims, United States Navy, arriving to confer with British naval authorities. Jellicoe apparently tells him on April 10 no solution now to U-boats.
Air War
Western Front: Commandant de Peuty note to Trenchard 'Victory in the air must precede victory on land.' Royal Flying Corps 754 (385 single­seater fighters) vs German 264 (114 single-seater fighters) planes.
RFC (including Lieutenant 'Billy' Bishop) give strafing close support to ground advance.