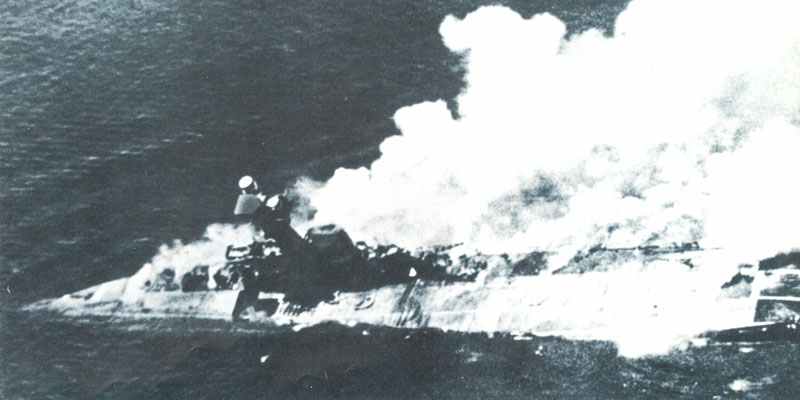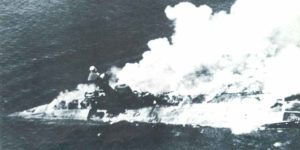 WW2 War Diary for Thursday, April 9, 1942:
Sea War
Indian Ocean: Japanese Carrier Force raids Trincomalee naval base (Ceylon); dive-bombers sink British carrier Hermes, Australian destroyer Vampire, a corvette and 2 tankers. 9 Blenheim bombers (5 lost) make suicidal bombing raid on Japanese carriers. British Eastern Fleet retires to Bombay and Kilindini (Kenya).
Pacific
Philippines: CAPITULATION OF AMERICAN-FILIPINO ARMY IN BATAAN PENINSULA. Island fortress of Corregidor still defies Japanese. 35,000 troops and 25,000 civilians fall into Japanese hands. Largest surrender in US history.
Home Fronts
USA: Cut back in petrol deliveries to 17 states.
Air War
Germany: 168 RAF bombers attacking Hamburg and dropping 250t of bombs.