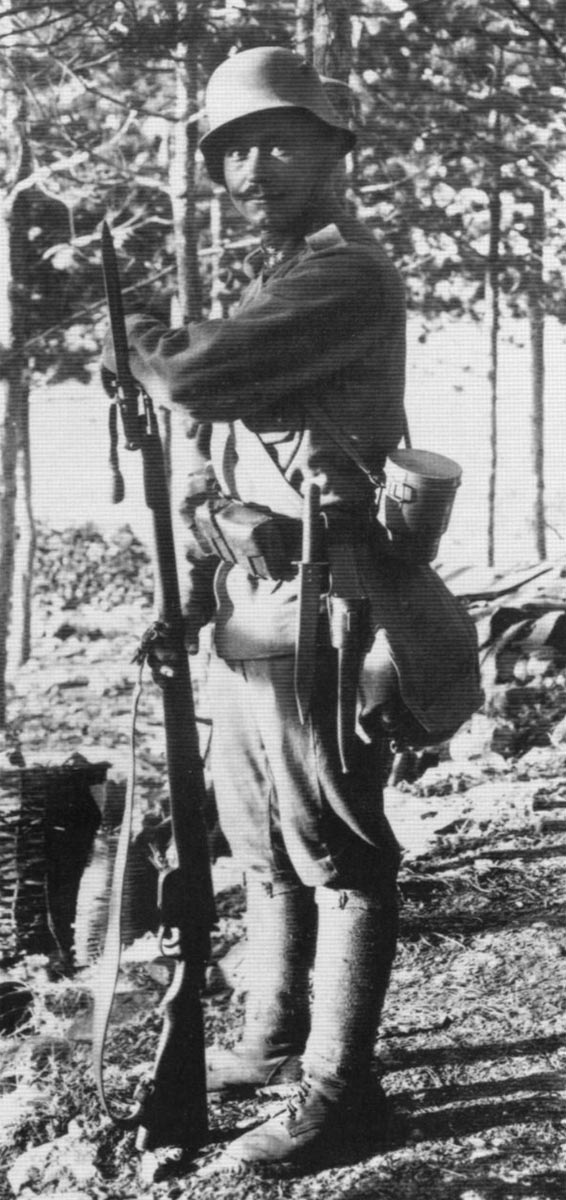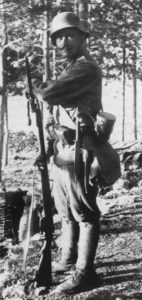 World War One Diary for Saturday, August 18, 1917:
Southern Fronts
Italian Front – ELEVENTH BATTLE OF THE ISONZO (the Bainsizza, until September 12): After barrage from 0600 hours Italian Second and Third Armies (44 divisions; 3,566 guns, 1,760 mortars) on 30-mile front night attack Austrian Fifth Army (18 divisions with 248 battalions including 3 divisions from Eastern Front, 6 transferring) capture first line with 7,500 PoWs but only across 6 of 14 Isonzo bridges (more built night August 19/20) planned due to Austrian resistance.
Salonika: Great fire begins in wooden old quarter with oil spilling from stove, brought under control on August 21 but 80,000 made homeless and nearly half city destroyed; British base HQ gutted on waterfront, but port not affected.
Sea War
North Sea: During Wilhelmshaven visit by Kaiser and Capelle, Scheer calls recent mutiny a 'socialist plot' that necessitates a 'few death sentences'; demands implicated USPD deputies be tried for treason. Capelle demurs, saying deputies enjoy parliamentary immunity. Kaiser has first sea voyage of war in new flagship Baden from Wilhelmshaven to Heligoland.
Western Mediterranean: Scout cruiser USS Birmingham (Rear Admiral Wilson) arrives at Gibraltar as flagship US Patrol Force, 2 others and 7 gunboats to work on Atlantic side of straits.
Air War
Belgium – The Hollandflug: abortive Gotha bomber mission against London. 28 aircraft sent (8 or 9 lost) but recalled due te gale-force winds; 2 shot down in neutral Holland, 6 or 7 crash in Belgium, ethers ditch in sea.
Italian Front: 85 Caproni bombers hit Austrian supply relief columns, ammo dumps and headquarters.
Home Fronts
Britain: Government proclamation forbids threatened rail engineers strike. Churchill replaces 50 Munitions Ministry Departments with 11-man Council (meeting weekly) and secretariat, his Munitions Bill passed on August 21.
USA: Forces total 943,141 men. Food Administrator Hoover asks each family to save 1 lb of flour per week.