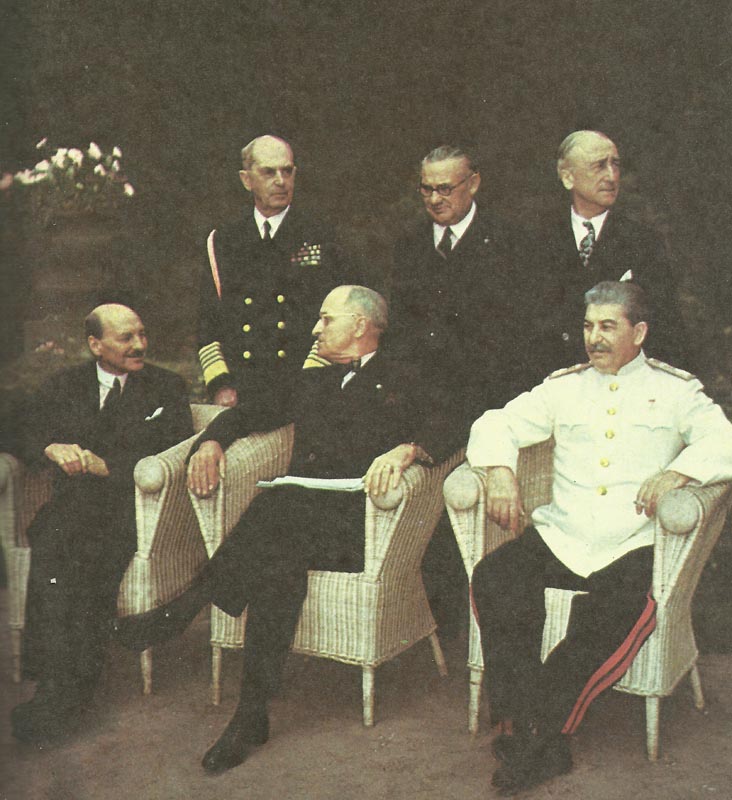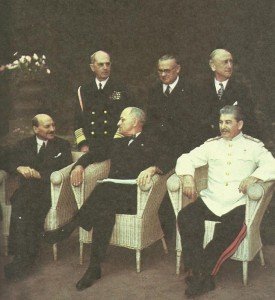 Diary for Thursday, August 2, 1945:
Politics
Attlee, Truman and Stalin agree at Potsdam to place sharp curbs on German industrial power; USSR to annex East Prussia and Poland to take over large segment of East Germany.
Home Fronts
Italy: Death of Pietro Mascagni, composer of Cavalleria Rusticana, aged 81.
Britain: King George VI receives President Truman aboard HMS Renown at Plymouth.