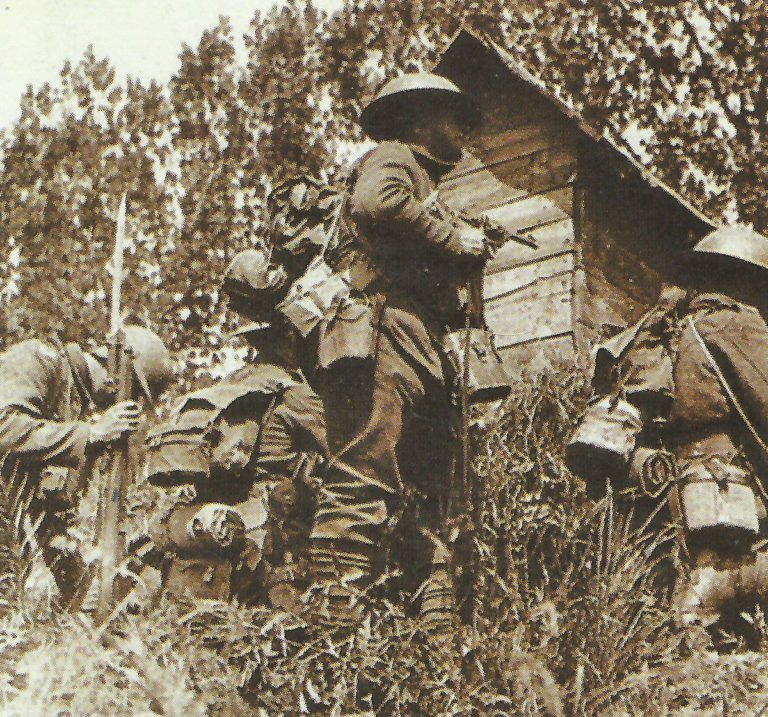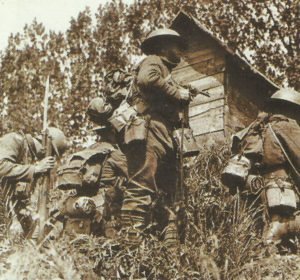 World War One Diary for Saturday, August 24, 1918:
Western Front
Somme: British 38th Division recaptures Thiepval Ridge and reaches Bapaume outskirts. British 99th Brigade (2nd Division) captures Mory Copse.
Flanders: British 55th Division captures Givenchy Craters.
Eastern Front
Siberia: General Horvath topples Colonel Tolstov from White command in Vladivostok (Allies disarm 400 Horvath men on August 26). Clemenceau appoints General Janin (still in France) C-in-C Allied Forces, Major-General Knox to head British Military Mission.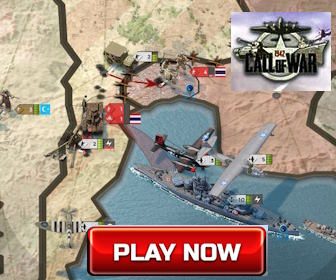 Southern Fronts
Albania: Austrians recapture Fieri and Berat as Italians withdraw to Malakastra heights north of river Voyusa (until August 26). French conform.
Salonika: Tank Corps Captain D Mackay arrives to investigate possible use of tanks, rules it out on September 14.
Africa
Mozambique: Lettow crosses river Likungo and storms Numarroe from 2 KAR coys and 6 MGs (44 killed and 43 PoWs plus 2 MGs lost).
Air War
Western Front: Both sides' night bombers active, RAF vs 4 rail junctions, Boulogne hit by 37 bombs; but 2 German aircraft downed by No 151 Squadron Sopwith Camel. No 48 Squadron loses 10 Bristol Fighters on ground to 5 German raiders (night August 24-25).