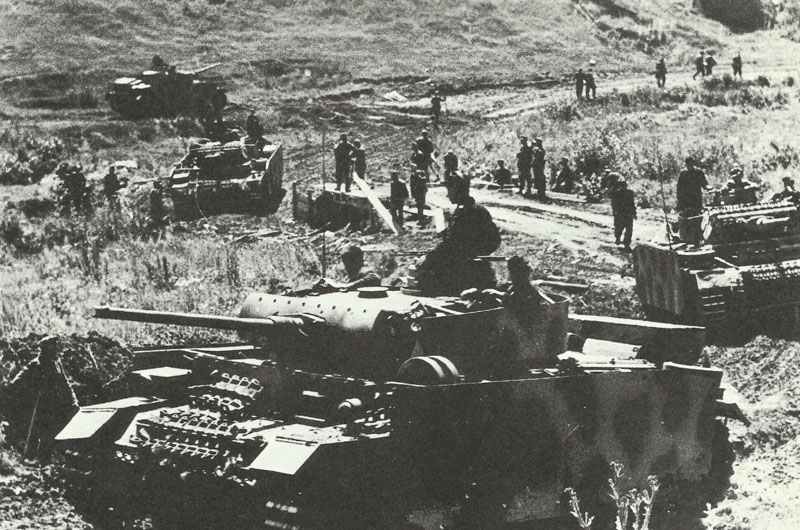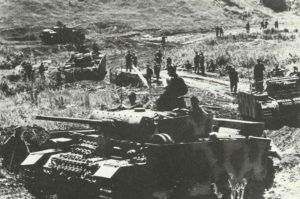 WW2 War Diary for Monday, August 23, 1943:
Eastern Front
Southern Sector: KHARKOV RECAPTURED BY RED ARMY.
Air War
Britain: Mosquito night-fighters shoot down 4 Me 410 fighter-bombers attacking East Anglian airfields.
Western Europe: RAF B-25 Mitchell bombers, escorted by Spitfire fighters, bomb St Orner marshalling yards. Wing-Commander J E Johnson scores his twenty-third victory.
Germany: 427 RAF bombers attacking Leverkusen and dropping 1,690t of bombs.
China: Japanese bomb Chungking (first raid since 1941).
Home Fronts
USSR: Great crowds in Moscow celebrate liberation of Kharkov until 2 am; 224 guns fire 20 'victory salvos'; fireworks display; all church bells rung.