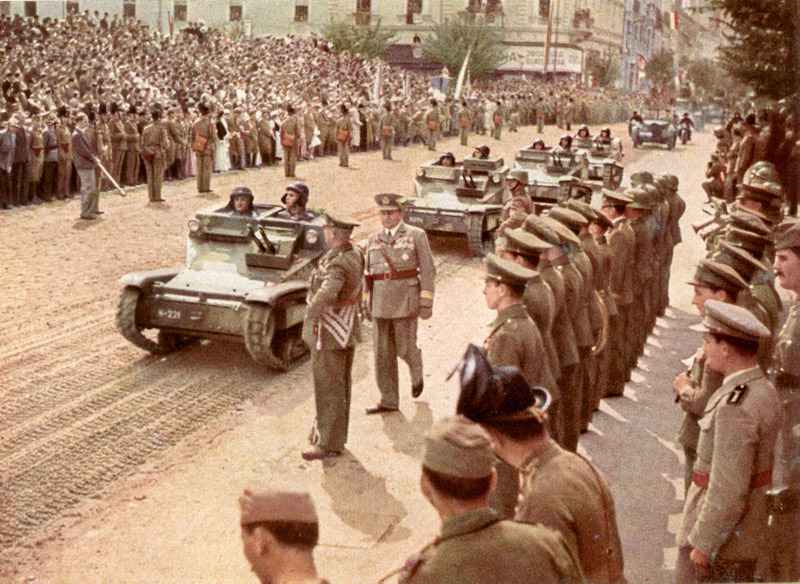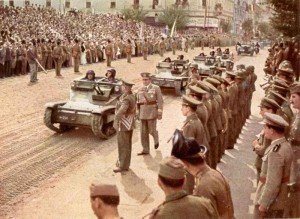 Diary for Friday, August 30, 1940:
Politics
The Vienna Award: Hitler imposes settlement of territorial dispute between Hungary and Romania, under which the former is to receive northern Transylvania.
Air War
Battle of Britain (Day 52): devastating attacks on Biggin Hill airfield; Detling airfield also damaged. Vauxhall works at Luton bombed (50 killed).
Losses: German, 24; British, 20.
RAF night raid on Berlin.