Diary for Tuesday, August 8, 1916:
Eastern Front
Brusilov offensive, Pripet: Russian Guard and Third Armies attack towards Kovel, make no gains (until August 9). Guard losses 55,292 men; July 25 – August 9.
Western Front
Battle of the Somme: British gain 400 yards at Guillemont – Germans still hold south end of village, repulse Allied attacks on August 9. British 2nd Division attacks Waterlot Farm to northwest until August 9.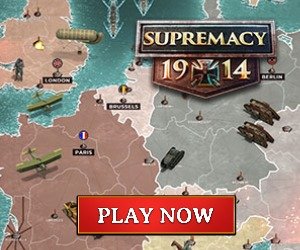 Southern Fronts
Isonzo: Italians clear western bank of middle Isonzo, secure all Podgora; 4 battalions cross road bridge to enter Gorizia on east side, Lieutenant Baruzzi (28th Regiment, 12th Division) first in, raises Italian flag on station, winning gold medal.
Middle East
Sinai: Turks abandon Oghratina but repulse Anzac Mounted Division pursuit (322 casualties) at Bir­el-Abd (August 9), but evacuate it on August 11.
Air War
Western Front: 3 FE2bs of No 25 Squadron defeat 6 Roland biplanes over Bethune, forcing them to jettison bombs over own lines.
Britain: 9 Zeppelins scatter 173 bombs over East England and Scotland (night August 8-9, 21 of 26 casualties in Hull). Admiralty now has 114 warships with anti-aircraft guns able to engage Zeppelins.
Politics
Portugal decides to extend military help in war at Europe.
Allies agree on terms for Rumania.