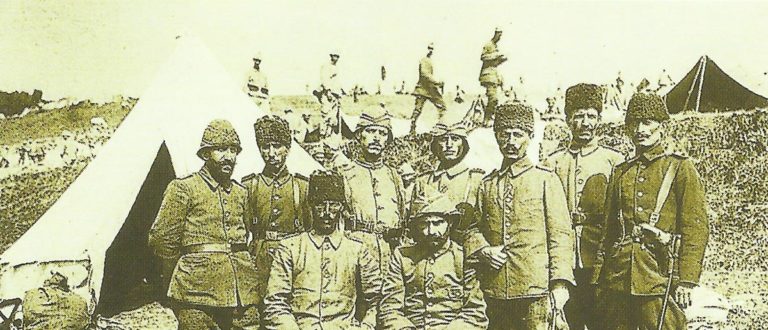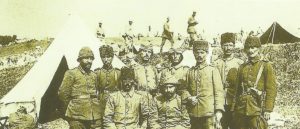 World War One Diary for Wednesday, August 8, 1917:
Eastern Front
Galicia: Turk 20th Division hands over its sector to German 24th Reserve Division (night August 8-9) before leaving for Constantinople on September 11.
Rumania – Third Battle of Oituz (until August 22): 2 Austro-German divisions attack and force Allied retreat in Trotus valley southwest of Okna. Rumanians counter-attack on August 12-13.
Sea War
Britain: Convoys extended to outward-bound shipping, 18 convoys run from Milford, Falmouth, Queenstown, Buncrana (Scotland) and Devonport, only 2 of 219 ships sunk.
Biscay­: Q-ship Dunraven (Campbell) fights UC-71 for 4 hours, but sinks on August 9 in tow back to Plymouth. U­-boat sinks Q-ship Bergamot (August 13).
Baltic – first 1917 Russian submarine success: Vepr sinks German iron ore steamer in Gulf of Bothnia. Royal Navy submarines move base from Reval to Hangoe, Finland (end of August).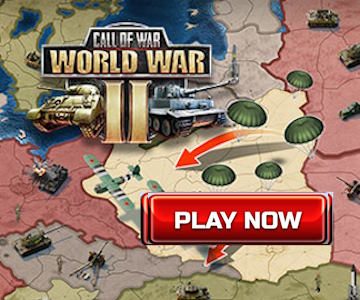 Air War
Germany: First Allied night bomber shot down by fighters near Frankfurt (Main).