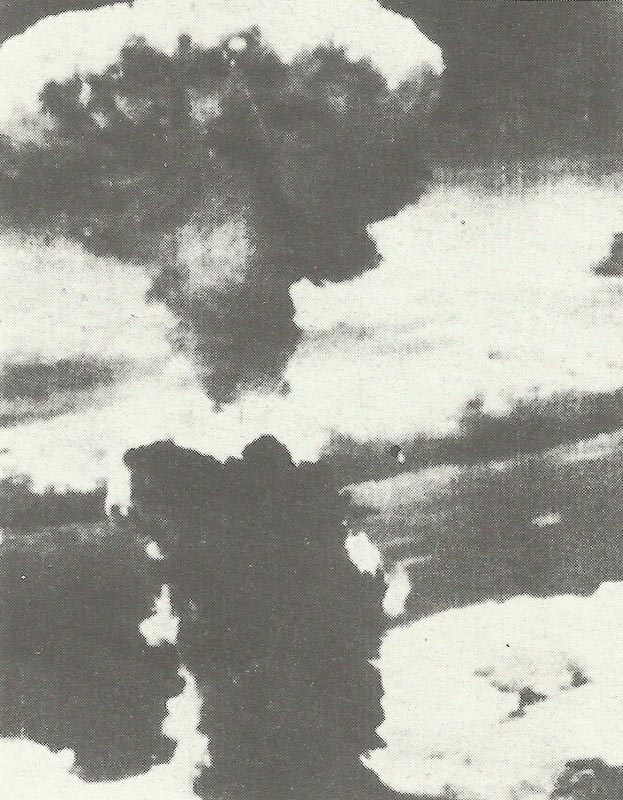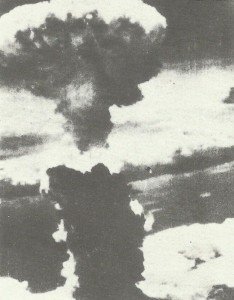 Diary for Thursday, August 9, 1945:
Air War
Pacific: DESTRUCTION OF NAGASAKI. B-29 Superfortress 'Bock's Car' drops 20-kilotonne atomic bomb ('Fat Man'). Area of 4 sq km destroyed.
Atomic Bomb Losses
Hiroshima: perhaps 80,000 dead including 6,769 military personnel, c. 80,000 injured; radiation sickness still affects c. 4,000 survivors.
Nagasaki: c. 40,000 dead, c.60,000 injured.
Home Fronts
Britain: Death of Sir Bernard Partridge, political cartoonist of 'Punch' magazine; aged 83.
Russo-Japanese War
RUSSIANS INVADE MANCHUKUO (Manchuria) on 1,609 km front.
---
Manchurian Campaign:

| | soldiers | tanks | guns | planes |
| --- | --- | --- | --- | --- |
| Strength Russians | 1,158,000 (76 divisions) | 5,500 | 26,000 | 3,900 |
| Strength Japanese | 663,000 + 117,000 Manchukuo troops (25 divisions) | 1,155 | 6,260 | 1,000 |
| Losses Russians | 8,219 KIA; 22,264 wounded | | | |
| Losses Japanese | 21,389 KIA; 594,000 PoWs | | | |