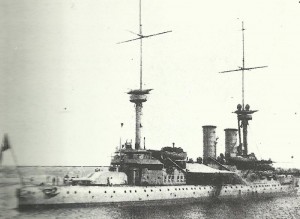 Diary for Sunday, August 8, 1915:
Sea War
Dardanelles: Turk battleship Heirredin Barbarossa sunk by British submarine E11 (Nasmith) south of Bulair, which also sinks 2 transports and 2 ammo ships until August 15. E14 torpedoes Turk steamer which beaches.
North Sea: Armed Merchant Cruiser India torpedoed and sunk by U22 off Norway.
Baltic: First German attempt (including High Seas Fleet ships) attempt to penetrate Irben Straits (Riga) fails with 3 minesweepers and cruiser Thetis mined.
Eastern Front
Poland: Germans occupy Warsaw Praga suburb, Novo Georgievsk fortress cut off. Gallwitz fights Battle of Ostrov until August 10, takes Lomia on August 9. Mackensen forces Russians east of river Veprj.
Middle East
Gallipoli – Suvla bridgehead: Stopford finally lands, Hamilton arrives at 1800 hours to stir advance inland.
Anzac bridgehead: NZ Wellington Brigade captures Chunuk Bair summit.
South Persia: 300 British occupy Bushire on Gulf, take and demolish Dilbar fort and village (August 12-16), 26 miles (ca. 42 km) away.
African Fronts
South Cameroons – Action near Njabesan: c.300 British retreat down river Campo (until August 11), but reinforced resume operations on August 19-30.
Air War
Italian Front: Italians bomb Monfalcone dockyard (d'Annunzio flies first operation mission in 4-crew seaplane bombing raid on Trieste on August 7).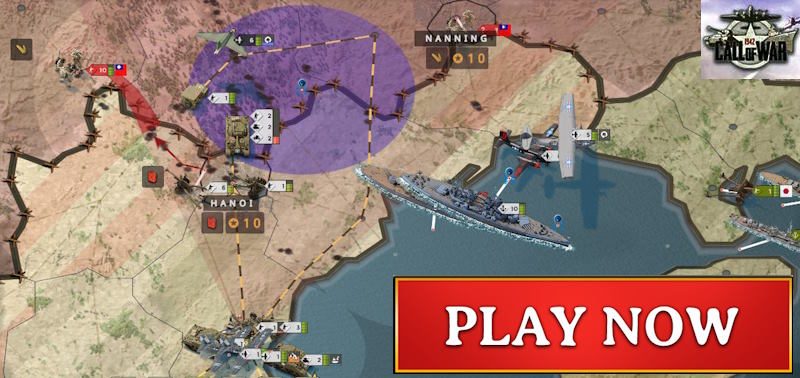 Politics
Germany: Peace overtures to Russia via Denmark fail, with Tsar's third refusal from August 3.