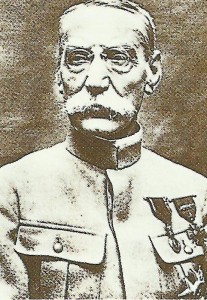 Diary for Thursday, December 16, 1915:
Western Front
French War Minister Gallieni brings Verdun defences' defects to Joffre's attention.
Flanders: British trench raid near Armentieres.
Sea War
U-boat U24 (Schneider) sails from Heligoland to intercept troop transports entering Le Havre, sinks 5 ships worth 22,767t in Southwestern Approaches, but heavy weather forces return until January 4.