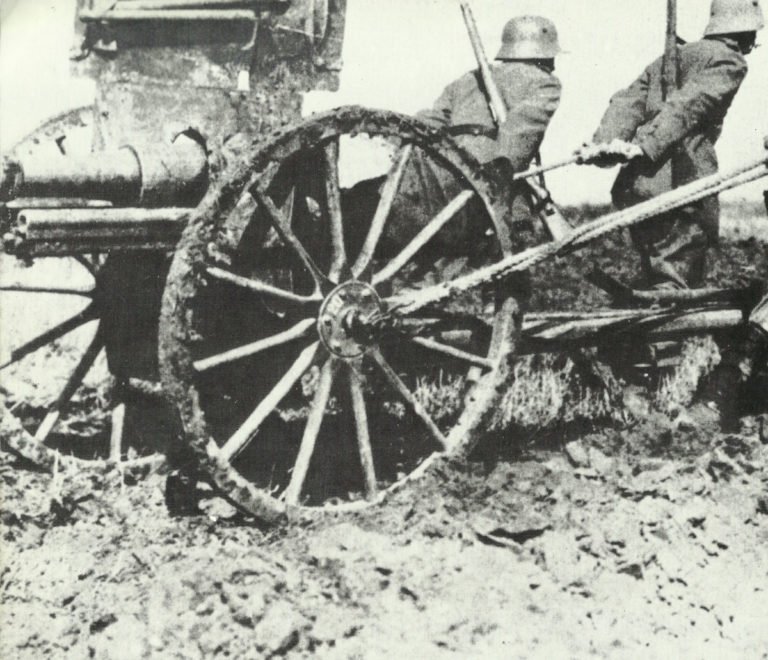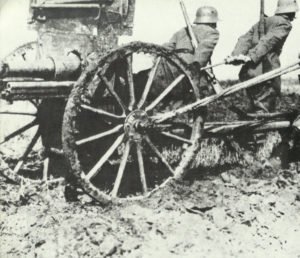 World War One Diary for Tuesday, December 18, 1917:
Southern Fronts
Piave: Austrian 4th Division captures Mt Asolone (5315 ft) with 2,000 PoWs and view of plains below, farthest Austrian advance. Rommel's Wurttemberg Mountain Batallion withdrawn from final but local and costly success (after German failure to take Mt Solarolo); he and his commander receive Pour le Merite.
Eastern Front
Germany: Kaiser in Kreuznach Crown Council approves Armistice terms.
Ukraine: Ukrainian Rada rejects Red transit demands (Lenin ultimatum from December 17) and mobilizes and cuts telegraph links on December 19.
Air War
Britain: 14 of 16 German bombers (1 Giant) attack southeast England, 6 reach London. Total of 11,300lb bombs cause 97 casualties and £238,861 property damage, worst since Zeppelin Raid vom September 8-9, 1915. No 44 Squadron commander Captain Murlis Green MC achieves first night fighter success against aircraft over Britain in Sopwith Camel with 4 attacks over East London, forcing Gotha to ditch off Folkestone (armed trawler Highlander rescues 2 survivors); 2 other Gothas burnt after crash landing.
Politics
Russia: Trotsky appeals to Europe's 'oppressed peoples' after Brest­-Litovsk armistice signing.
Secret War
Britain: Smuts meets Austrian Mensdorff (ex-­Ambassador to London) on separate peace chances (until December 19).
At Geneva (Switzerland) Lloyd George's Secretary Philip Kerr meets Dr Parodi (Turkey).