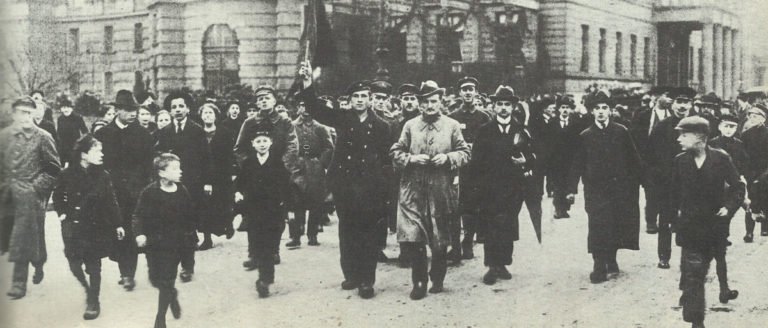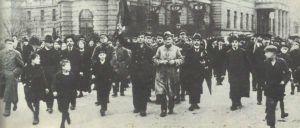 World War One Diary for Friday, December 27, 1918:
Eastern Front
USSR: Lenin writes to Chicherin urging Berlin or Holland conference to found Third Communist International by February 1, 1919 (platform basis to be that of Bolsheviks and Spartacus League on December 31). Red Army Central Commission for tackling desertion formed.
Germany: Polish General Dowbor-Musnicki seizes Prussian Pomerania (until December ­28).
Politics
Britain: US President Wilson meets Lloyd George and Balfour, attends King's state banquet.