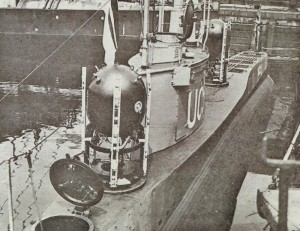 Diary for Saturday, December 4, 1915:
Sea War
Adriatic: Italian destroyer Intrepido sunk off Valona by mines from German U-boat UC14
North Sea: Harwich Force trial sortie with carrier Vindex, 2 aircraft wrecked in fog. Foul weather ruins sorties (13 flown, December 20-­22).
Eastern Mediterranean: German sub U33 (Gansser) captures Lt-Col HD Napier (British Athens military attache, formerly in Bulgaria) and King's Messenger Captain Seymour Wilson MP and some documents from Greek SS Spetse (they become Austrian PoWs till 1917).
Western Front
'Heavy rain interfered with the fire of the artillery' (French official communique). 'In the Western theatre of war along the entire front actions are impeded by misty, stormy and rainy weather' (German official communique).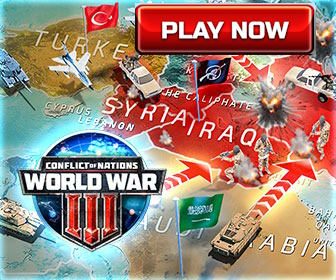 Southern Fronts
Saloniki: At conference at Calais Asquith insists on Salonika's evacuation. French agree, but other Allies including Tsar's telegram force policy change at Chantilly on December 6.
Serbia: General Vassich evacuates Monastir just north of Greek border, Bulgar cavalry occupy.
Albania: General Bertotti made C-in-C Italian troops to be increased to a division (28,000 soldiers by December 12) and under War Ministry direct control; Savona Brigade moved to Durazzo, rest at Valona (more troops land on December 16).
Air War
Mesopotamia: Last 2 seaplanes leave Kut. On December 6 the last 2 aircraft leaving the 3 unservice­able machines.
Politics
First Allied War Conference at Calais, moves to Chantilly on December 6.
Neutrals
USA: Government requests recall of German Naval and Military Attaches (done 10). Henry Ford's 'Peace Ship' Oscar II sails with peace women and journalists: 'Get the boys out of the trenches and back to their homes by Christmas'.