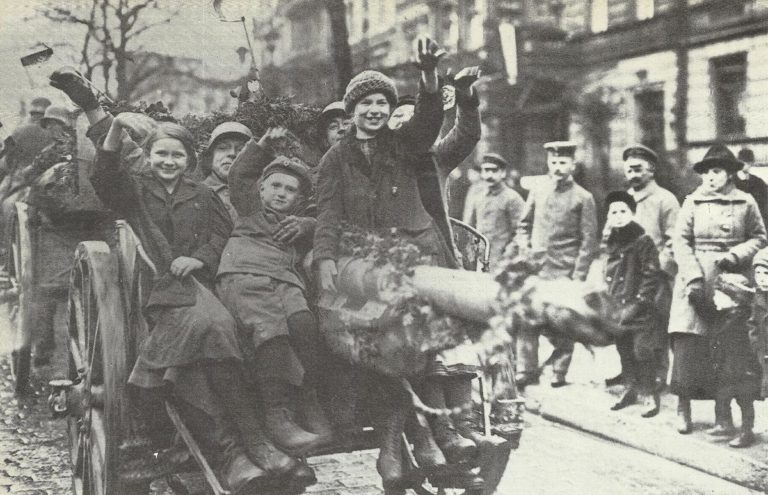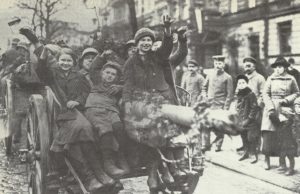 World War One Diary for Thursday, December 5, 1918:
Southern Fronts
Balkans: War Office informs General Milne that British forces remain under Franchet d'Esperey's general control excluding troops sent to eastern end of Black Sea.
Adriatic: Italians complete occupation of Dalmatian coast.
Africa
East Africa: Lettow's troops arrive at Kigoma to generous Belgian reception before boarding train (flu caught en route); Askaris held at Tabora Camp until repatriation.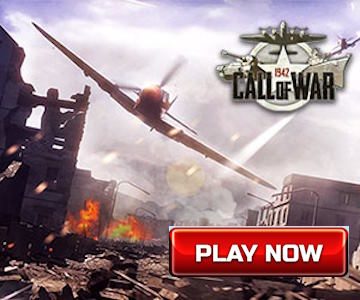 Sea War
Baltic: Cruiser HMS Cassandra mined and sunk.
Home Waters: Admiral Bayly makes last Queenstown (Irish Command) report. Q-ships Suffolk Coast and Hyderabad open to the public in river Thames.
Politics
Britain: Lloyd George says Kaiser must be prosecuted by an international court.
France: King Albert visits Paris. British representatives at Versailles call for Europe to abolish conscription.
Germany: Government hands back 300 million gold francs extracted under Brest-Litovsk Treaty.
Home Fronts
France: Alsace-Lorraine Diet convened as National Assembly to announce formal return of French rule.
USA­: Congress asked for Allied credit extension for one year.
Britain: ­Potato crop (4,209,000t) 25% upon 1917.