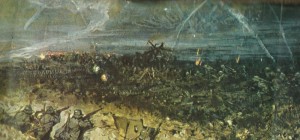 Diary for Monday, February 14, 1916:
Western Front
Flanders: German attacks take 600 yards of trench north of Ypres canal, south of Ypres­-Comines railway and near Saint­-Eloi. British 17th Division loses the Bluff.
France: Franco­-British Conference at Chantilly determines final shape of Somme offensive, Joffre writes to Haig on February 18 that date will be c.1 July.
Air War
Italy: Austrians bomb Milan, Treviglio, Bergamo and Monza.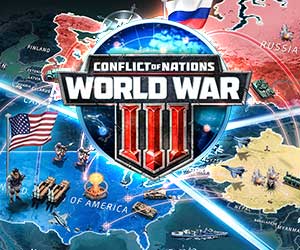 Politics
Allied Le Havre Declaration: No peace without Belgium's restoration and indemnification.
Chantilly Conference fixes 1 July for Somme Offensive.
Russia: Novelist Hugh Walpole returns to Petrograd to run Allied Propaganda Bureau.
Home Fronts
Turkey: Bill extends military age to 50, plus payments from those excused.