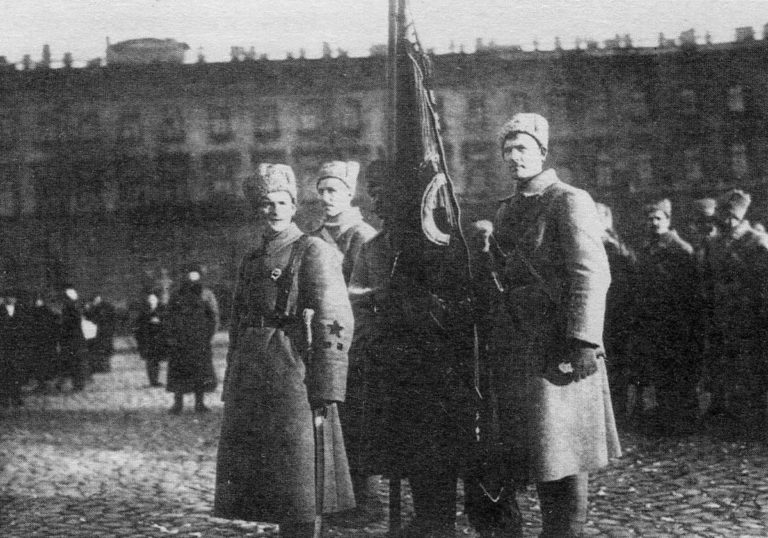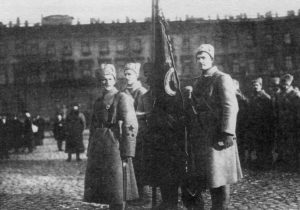 World War One Diary for Thursday, February 14, 1918:
Eastern Front
USSR – RED ARMY FORMED (Decree published on February 23): Volunteer force, commanders to get 4 months basic training at four cities.
Middle East
Palestine: British XX Corps prelim 2-mile advance on 6-mile front occupies two villages northeast of Jerusalem.
Secret War
Western Mediterranean: U-35 lands 2 agents and 12 cases of anthrax germs (immediately seized) off Cartagena, Spain.
Politics
Canada: Death of British Ambassador to Washington Sir Cecil Spring­-Rice at Ottawa. Lord Reading (arrived February 11) succeeds.