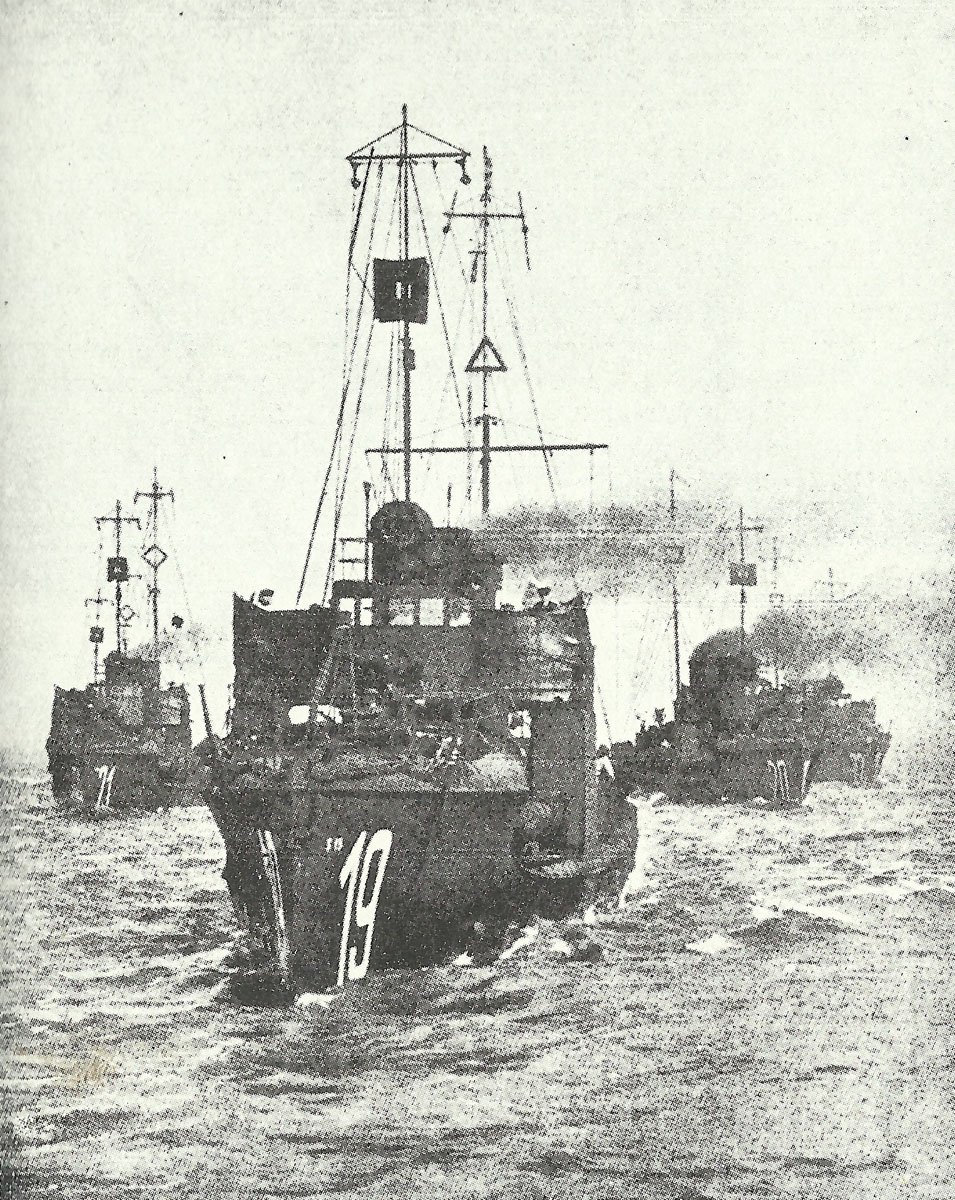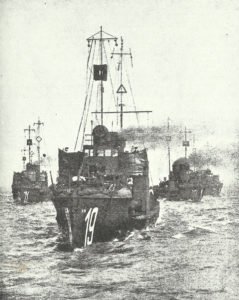 World War One Diary for Friday, February 15, 1918:
Sea War
Channel: 11 German destroyers (2nd Flotilla) raid Dover Straits Barrage (night February 15-16), sink trawler and 7 drifters (4 more vessels damaged) in 3 hours without any retaliation due to Royal Navy misreading of Dover Patrol signals. U-boat shells Dover on February 16, 8 casualties. U-55 last High Seas Fleet U-boat to use Dover Straits on February 18.
Middle East
Palestine: Smuts cables that Allenby should have 2 divisions from Mesopotamia for 1918 offensive.
Persia: Dunsterville and armoured car leave Hamadan for Enzeli on Caspian Sea (arrives February 17). Last Russians evacuate Meshed in east, 176 British soldiers replace them on March 14.
Politics
Allies form Allied Maritime Transport.
Occupied Territories
Poland: General Haller and 5,000 men escape to Russia.