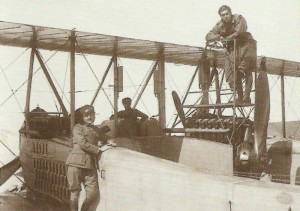 Diary for Friday, February 18, 1916:
Air War
Austria – First long-distance Italian bombing raid: Caproni bombers drop almost 4,000 lb bombs on Laibach in retaliation for Austrian raid on Milan (February 14).
Southern Fronts
Italian Front: Italian advance in Collo zone.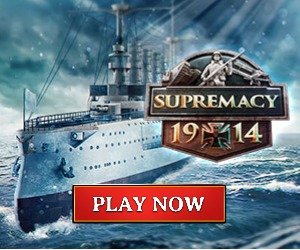 Middle East
Arabia: Sherif letter to Cairo says time needed to prepare rebellion, requests £50,000 for food and rifles (British approve on March 10).
African Fronts
North Cameroons – END OF CAMPAIGN: Mora surrenders (Captain Raben's 156 men with 4 MGs).
Uganda: 30 police repulse 80 Germans (59 casualties) at Kachumbe and take an MG without loss; 170 British surprise and burn German Dwakitiku post on February 22.
Sea War
China: Royal Navy cruiser removes 38 Central Powers' nationals from US SS China at Yangtze entrance; released on May 13.
Home Fronts
France: Government wins confi­dence vote.