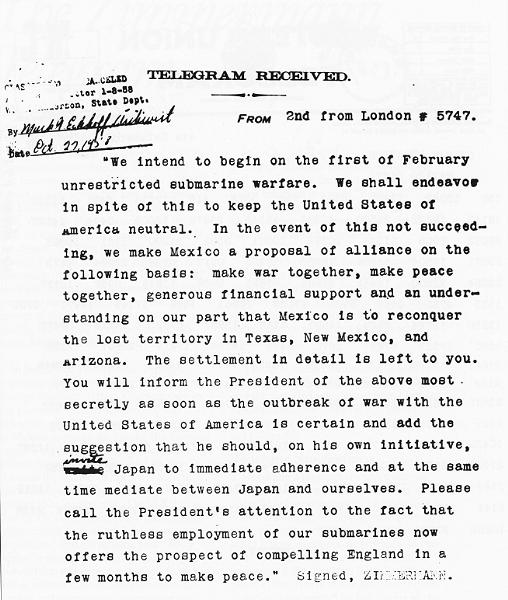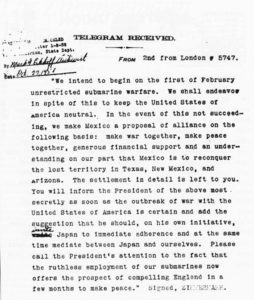 World War One Diary for Monday, February 19, 1917:
Secret War
Britain: Royal Navy Room 40 deciphers Zimmermann Telegram full text, shows it to US Embassy, Balfour gives Hall free hand on February 20.
Western front
Flanders: British take 114 PoWs in raid east of Ypres.
Somme: Germans with flamethrowers capture British post and 30 PoWs south of Le Transloy.
African Fronts
East Africa: NRFF engages Kraut's rearguard near Litembo and Captain Wintgens' 500 men, 3 guns and 13 MGs near Tandala, saving that post (Wintgens heading north on own solo raid ­until October 2).