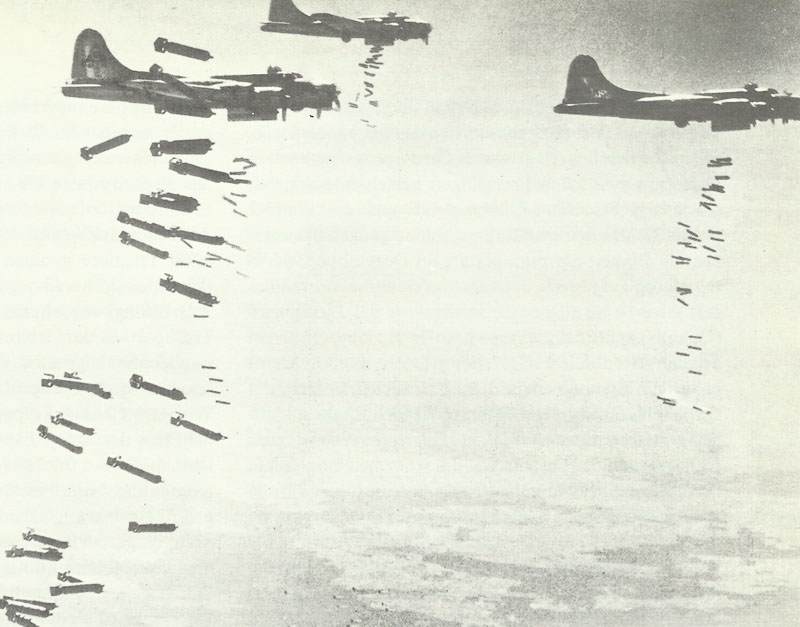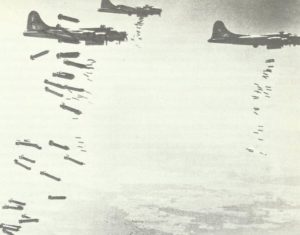 WW2 War Diary for Sunday, February 20, 1944:
Air War
Germany – 'BIG WEEK' (Operation Argument): heavy bombers (164 lost) of US 8th and 15th Air Forces fly 3,800 sorties with powerful fighter escort (28 lost): drop 10,000t bombs in attempt to knock out major fighter assembly and component plants in Germany and Austria.
In fact, however, the German Luftwaffe was the real goal and should be eliminated in a war of attrition for the planned invasion of France, for which the heavy US bombers have to serve as 'lures' for the escort fighters.
Americans claim 517 German fighters shot down. Today 3,380t bombs are dropped by 1,100 bombers on Braunschweig, Leipzig, Oschersleben, Tutow and other cities.