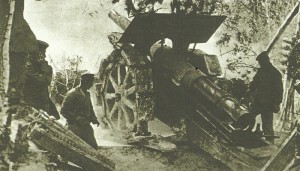 Diary for Monday, February 21, 1916:
Western Front
BATTLE OF VERDUN BEGINS (until December 18): From 0715 hours violent 9-hour artillery preparation by 1,240 guns (including 150 mortars) on 8-mile front including gas shells (French field guns reply from 1300 hours). Led by 6,000 picked men (including 96 flamethrowers), 140,000 Germans (600 casualties) attack across 656-1203-yards No Man's Land. They enter Herbebois and Le Bois de Ville; seize Haumont Wood and part of Caures Wood; shelling heard 100 miles away in Vosges.
see also: Battle of Verdun
Flanders­: Germans attack French positions in Givenchy woods near Bethune and take PoWs; gas attack at Maucourt Rouvray.
Southern Fronts
Greece: General Sarrail visits King of Greece.
Air War
Germans begin 'barrage patrols' over Verdun offensive, 168 aircraft including 21 Fokker Es (Boelcke from own landing ground 7 miles behind front). French shoot down Zeppelin L77.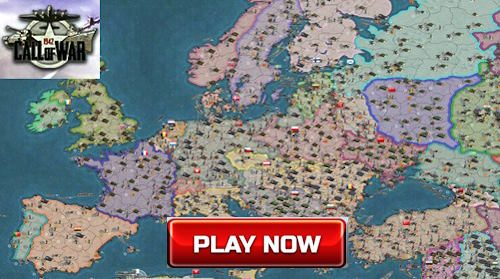 Politics
Anglo-French reply to US 25 January protest offers postwar international tribunal. General Sarrail in Athens.
Home Fronts
Britain: House of Commons votes £ 120million (total £ 1,420 million for year). Adjutant-general Home Forces Sclater resigns, Macready succeeds following day. Second Industries Fair (London, until March 3).