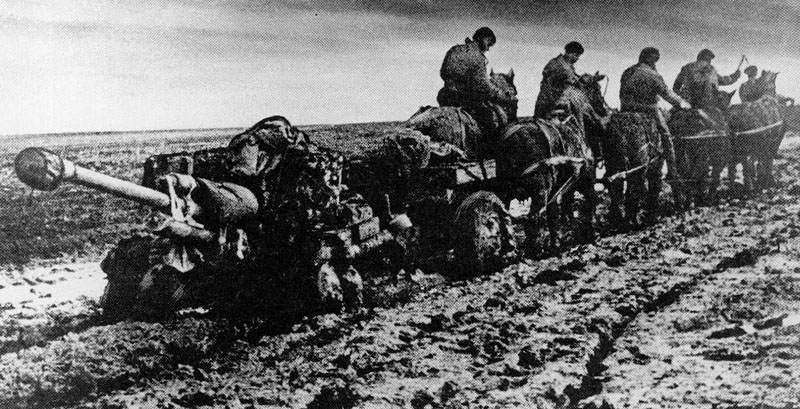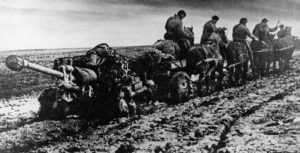 WW2 War Diary for Tuesday, February 22, 1944:
Eastern Front
Southern Sector: Krivoi Rog, iron-mining centre in Donbas, captured by 3rd UF. Stalin issues two Orders of the Day: first, concerning Krivoi Rog and second, announcing that three-quarters of Soviet territory has now been liberated; Red Army has advanced up to 1,642 km.
Sea War
Pacific: Japanese night bombers and torpedo planes attack TF 58.
Air War
Western Europe: In dense cloud and freezing conditions, a B-24 Liberator group bombs Nijmegen (Holland) by mistake, killing 200 civilians.
Occupied Territories
Greece: German troop train derailled in Tempe Valley by British-led partisans; c.400 killed. Athens-Salonika line blocked for 4 days.
Home Fronts
India: Death of wife of Mahatma Gandhi; aged about 74.