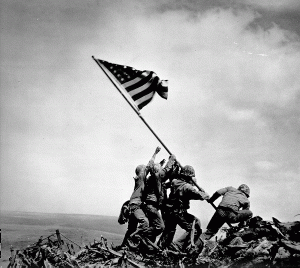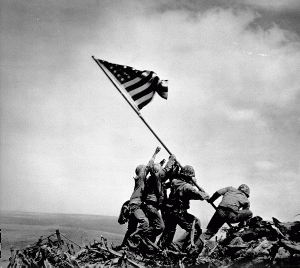 Diary for Friday, February 23, 1945:
Pacific
Iwo Jima: Marines take Mt Suribachi. Hoisting of US flag captured in classic photograph by Joe Rosenthal.
Russian Front
Poland – Siege of Poznan ends: Zhukov takes 23,000 prisoners.
Western Front
US 1st and 9th armies attack across river Roer (Operation Lumberjack).
Air War
Europe: Pforzheim (Rhine­land) devastated by 369 RAF bombers (12 lost, including the 'Master Bomber's' plane).
Sea War
Arctic: SS Henry Bacon sunk by Ju 88 torpedo planes – last Allied ship sunk by German aircraft in WW2.