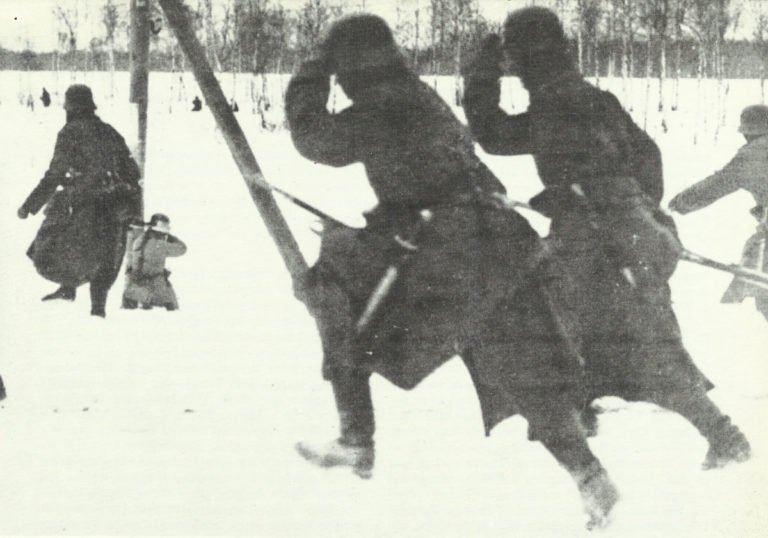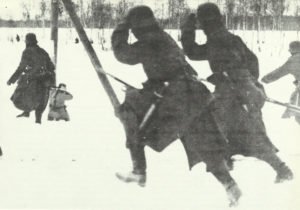 World War One Diary for Sunday, February 24, 1918:
Eastern Front
USSR: Soviets accept German peace terms after Central Executive Committee of Bolshevik Party votes 116-85 for Lenin after he threatens resignation.
Germans take Borisov and Dorpat (Estonia) with 3,000 PoWs. Estonian Provisional Government forms in Reval, proclaims independent republic.
Don: ­Reds occupy Rostov and Novocherkassk (February 25), Ataman Nazarov shot; 1,500 Cossacks follow Whites.
Middle East
Armenia: Turk II Caucasian Corps reoccupies Trebizond and Gümüsane, Turk 36th Division nearing Erzerum on February 25.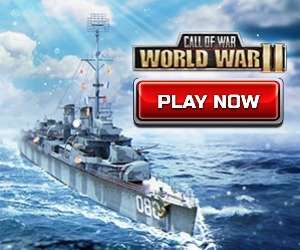 Sea War
Adriatic: German raider Wolf returns to Pola having sunk 11 ships (33,000t) in 15 months.
Channel: Keyes submits Zeebrugge Raid plan, Admiralty approves.