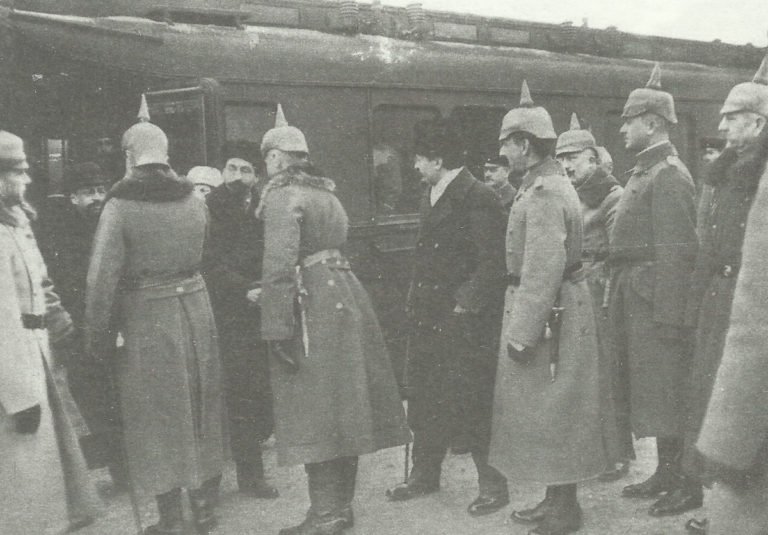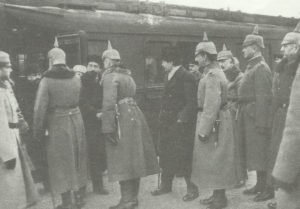 World War One Diary for Monday, February 26, 1918:
Eastern Front
Soviet delegates return to Brest-Litovsk. Major-General Count Goltz put in command of 12th Landwehr or Baltic Division for projected German Finland intervention.
Sea War
Bristol Channel: Outward­-bound British hospital ship Glenart Castle (95 lives lost) sunk by U-boat off Lundy Island.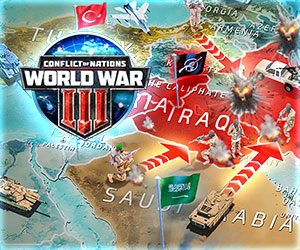 Air War
Germany: Royal Flying Corps night bombers destroy 100-yard-long hangar at Frescaty airfield near Metz (night February 26-27).
Southern Fronts: ­Austrian Gotha bombers fly damaging 8-hour raid over Venice (night February 26-27).
Western Front: 2nd Balloon Coy first US Air Service unit to give direct support to US front-line troops.