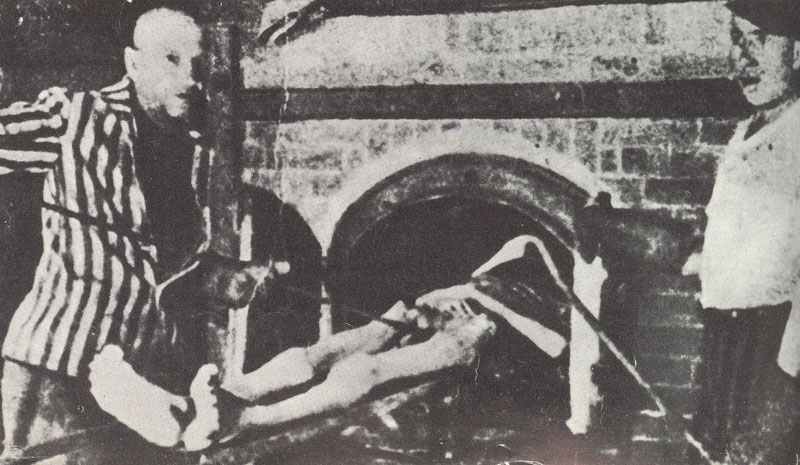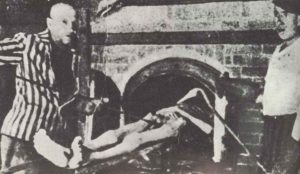 WW2 War Diary for Friday, February 27, 1942:
Home Fronts
Germany: Orders given for the building of 5 crematoria at Auschwitz, capable of 'processing' 12,000 gas chamber victims per day.
Sea War
Pacific – BATTLE OF JAVA SEA (February 27-March 1): Allied fleet, under Dutch Admiral Doorman, makes repeated but largely ineffectual attempts to repulse two Japanese invasion fleets approaching Java from east and west. Cruisers De Ruyter, Java, Houston, Perth and Exeter and destroyers Kortenaer, Electra, Jupiter, Encounter and Pope are sunk. Japanese lose 2 transports, 1 cruiser and 6 destroyers are damaged.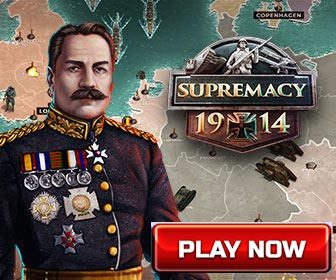 Air War
Burma: Japanese bombers make devastating incendiary raid on Toungoo (Burma Road); 400 killed.
Secret War
France – The Bruneval Raid (Operation Biting): British paratroops under command of Major I D Frost destroy radar station near Le Havre and escape by sea with vital components (night February 27-28).