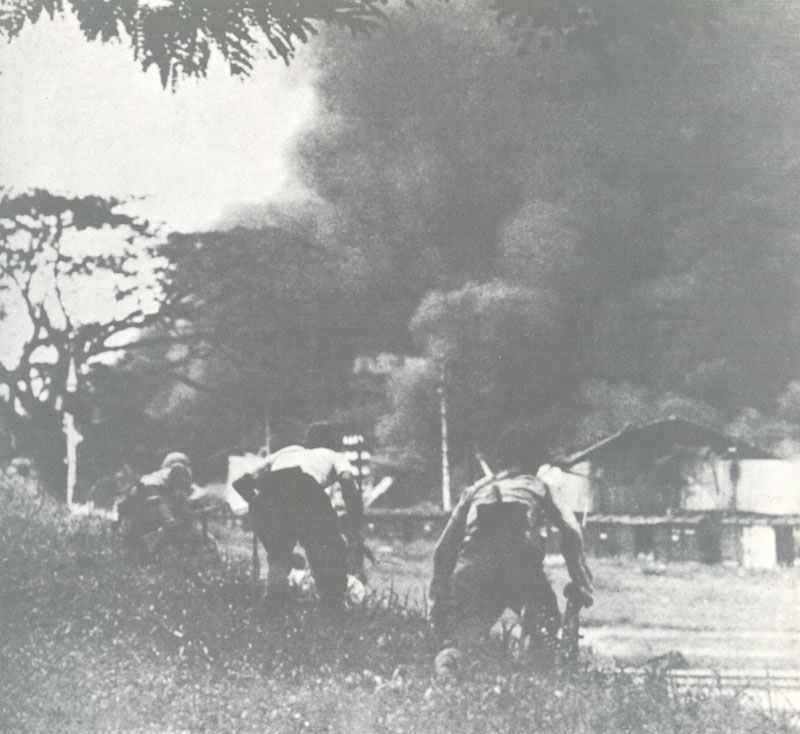 WW2 War Diary for Sunday, January 11, 1942:
Southeast Asia
Malaya: Japanese take Kuala Lumpur.
Eastern Front
Russians recapture Liudinovo, southwest of Kaluga, Tikhonovo Pustyn railway junction, northwest of Kaluga and Popovka in Donets Basin (Ukraine). Number of coal mines in the Donets are back in production.
Battle of Mozhaisk: Russians oust Germans from stronghold west of Moscow (ends January 19).
Air War
Celebes: Japanese paratroops land at Menado.
Germany: 91 RAF bombers attacking Wilhelmshaven and dropping 116t of bombs.
Sea War
Atlantic – Operation Paukenschlag ('Drumbeat'): 5 U-boats commence operations off American East Coast – 20 ships sunk January 11 to February 7.
Pacific: US carrier Saratoga damaged by Japanese submarine I-6 off Hawaii.