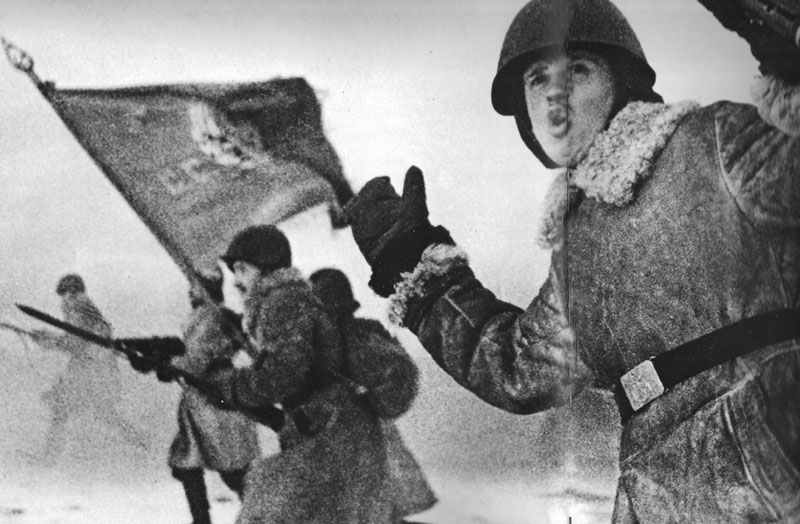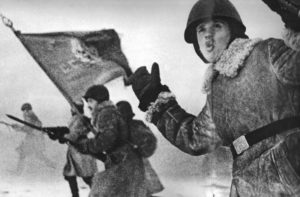 WW2 War Diary for Monday, January 18, 1943:
Eastern Front
SIEGE OF LENINGRAD: after week-long battle, GERMAN ENCIRCLEMENT PARTIALLY BROKEN by recapture of Schluesselburg and Sinyavino and link-up of Leningrad and Volkhov Fronts east of city. Rail communications are subsequently restored, but trains are shelled repeatedly in this 'Corridor of Death'.
Africa
Tunisia: German and Italian troops, supported by Panzers, attempt to capture Bou Arada Hill and Robaa Hills, near Medjez.