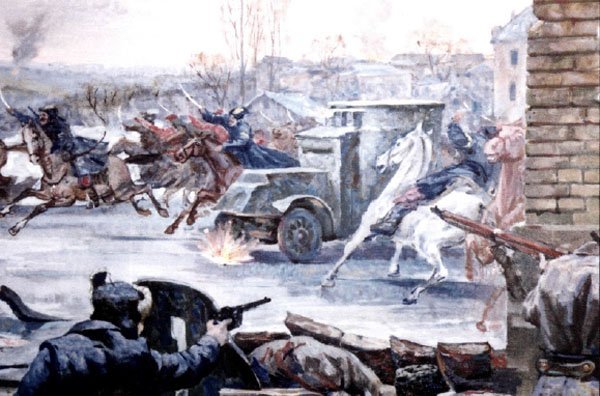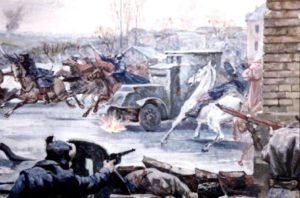 World War One Diary for Thursday, January 2, 1919:
Russia: Reds advance on Reval and Riga; Ukraine fighting; White offensive in Caucasus.
Danube: Czechs fight Hungarians at Pressburg.
Britain: Trenchard Independ­ent Air Force dispatch and Brigade-General Cockerill's Special Intelligence report published. Union leader Clynes deplores 'industrial action' for political purposes.
France: Railways back in private ownership.