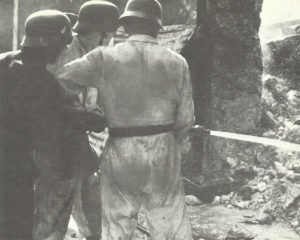 WW2 War Diary for Saturday, January 1, 1944:
Air War
Germany: RAF raids Berlin on six nights in January.
Eastern Front
Southern Sector: Russians capture Belokovorichi, only 43 km east of old Polish frontier.
Home Front
Britain: Death of Sir Edwin Lutyens, O.M., architect; aged 76.
Neutrals
Argentina: All political parties banned.