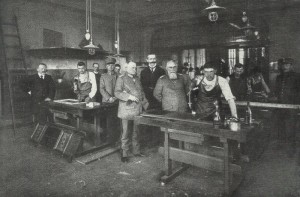 Neutrals
Switzerland: Severely wounded Franco­-German PoW exchange.
Politics
US 'Colonel' House in Paris, at Berlin on January 26, returns to Paris on February 2.
Eastern Front
Renewed Russian attack in East Poland.
Southern Fronts
Albania: Austrian patrols enter Scutari.
Middle East
Mesopotamia – Battle of Hanna: Aylmer's 7,600 men (2,741 casualties) repulsed by 9,000 Turks with 26 guns 23 miles from Kut. 2 Indian Army Victoria Cross won but only a few score men get into Turk trenches before torrential rain worsens awful cold and mud on January 31.
Kut: Tigris floods (until mid-February) northwestern British defences and Turk front trenches, they fall back 2,000 yards on January 27. Besieged British garrison put on half rations.
Africa Fronts
East Africa: c.600 British soldiers reoccupy Longido, Mbuyuni (January 22), reach Serengeti on January 24. German mine blows up armoured train at Maktau on January 22.