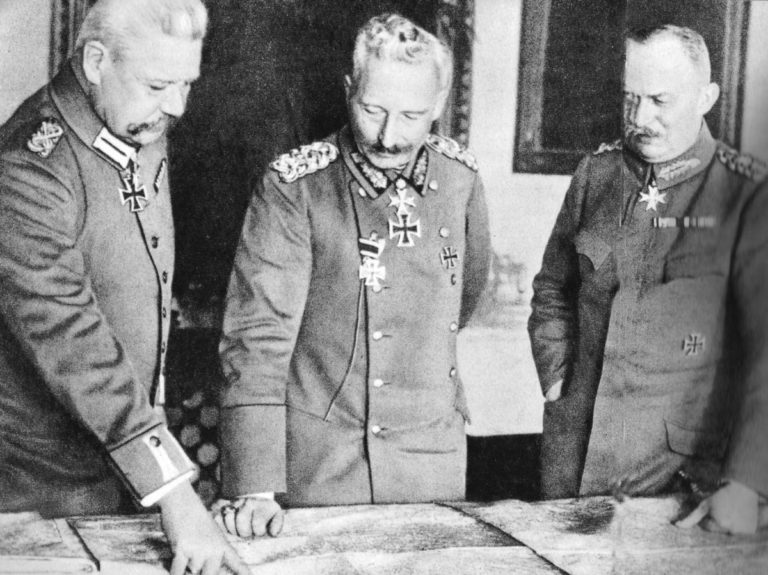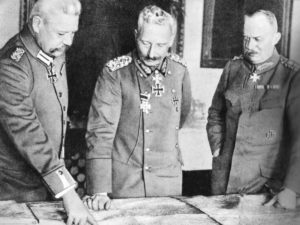 World War One Diary for Monday, Jnauary 21, 1918:
Western Front
Germany: LUDENDORFF MAKES FINAL DECISION TO LAUNCH GREAT SPRING OFFENSIVE. D-Day to be March 14.
Lorraine: US 1st Division takes over 8 miles of trenches northwest of Nancy (first casualties January 30).
Flanders: ­Smuts and Hankey visit GHQ (­until Jnauary 26), find no alternative to Haig.
Eastern Front
Russia: Lenin discusses German peace terms with 63 Red leaders, 32 vote for 'revolutionary war'.
Air War
Western Front: Royal Flying Corps bomb German Flanders airfields (and on January 23), Roulers (and on January 28), Menin, and Coutrai bombed (January 22).
Salonika: 3 Royal Flying Corps aircraft fly to Mudros to share in bombing of battlecruiser Goeben; 7 more aircraft sent on January 22 and 28, return on January 29.
Mesopotamia: 12 Royal Flying Corps DH4s (1 lost to anti-aircraft guns) bomb German Kifri airfield. 2 German aircraft retaliate against Baghdad on Jnauary 24, Royal Flying Corps respond against Humr and Kifri airfields (night January 25-26).
Home Fronts
Austria: Strikes over, but 7 divisons permanently recalled from fronts and news leaks to Germany. Factory workers to get extra bread rations, at Army's expense.
Britain: Sir E Carson resigns from War Cabinet on Irish question. Daily Mail attacks General Staff for squander­ing Britain's manpower.
France: Ex-Interior Minister Malvy's Senate trial (until August 6).