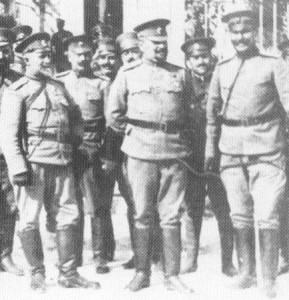 Diary for Saturday, January 22, 1916:
Southern Fronts
Montenegro: Austrians occupy Antivari and Culcigno on coast.
Albania: ­Austro-Bulgarian troops take Berat.
Sea War
Montenegro: Allied evacuation at San Giovanni di Medusa (8,338 men) ends.
Air War
Britain: Hit-and-run single or dual German aircraft raids on Dover and Folkestone airship sheds cause little damage (night January 22/23 and 23, but 7 casualties).
Politics
Rumania opens talks for Russian military help.