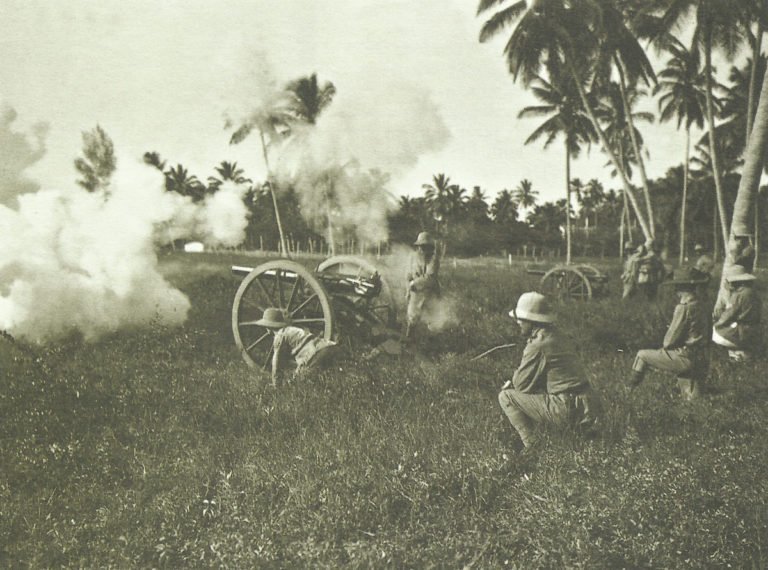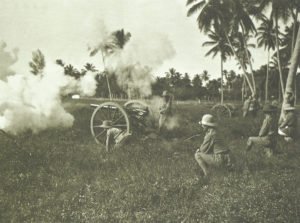 World War One Diary for Wednesday, Jnauary 9, 1918:
Africa
Mozambique: Hawthorn's 3 KAR battalions drive Goering Detachment (3 coys) to east bank of river Lugenda and take Luambala from it on January 15.
Eastern Front
Russia: Trotsky appeals for volunteers to march against 'Bourgeoisie of the world'.
South Russia­: White Volunteer Army manifesto by Kornilov and Alexeiev pledges resistance to Reds and Germans.
Sea War
Atlantic: Destroyer HMS Racoon lost with all hands in storm off Ireland.
North Sea: Royal Navy destroyers Opal and Narbrough wrecked on rocky Pentland Skerries off Scotland (12 resp 1 survivor from 180). Beatty memo establishes new Grand Fleet strategy of containing Scheer in his bases rather than fighting at any cost (Cabinet approves on January 18).
Western Mediterranean: Convoy escort sloop HMS Cyclamen sinks coastal submarine UB-69 with high-speed paravane off Bizerta.