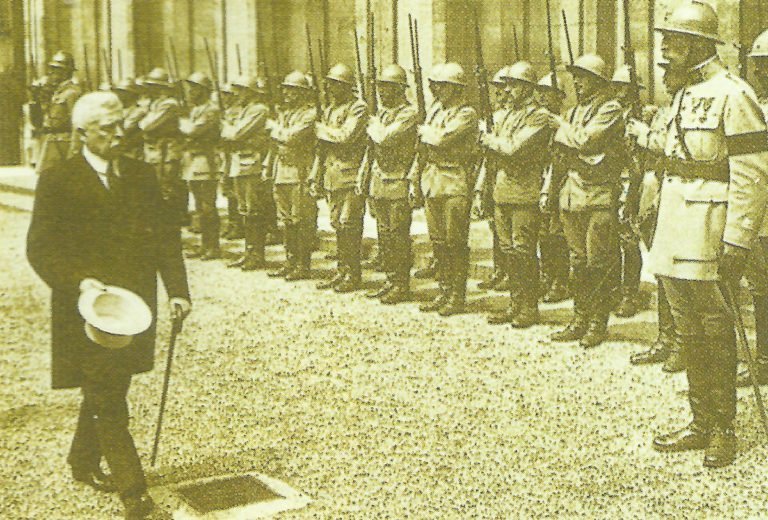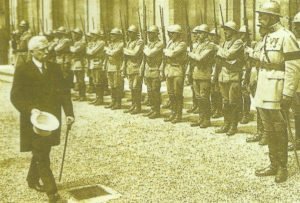 World War One Diary for Thursday, January 9, 1919:
France: Italian Prime Minister Orlando and Foreign Minister Sonnino arrive in Paris. Peace Process: French Conference representatives designated; the 5 Allied Great Powers to have 2 represents each on Peace Conference Supreme Council. Hoover's Allied Supreme Council of Supply and Relief formed (first meets on January 19).
Germany: Martial law in Berlin. Riots in Westphalia and Saxony.
South Persia: First RAF planes join Bushire Field Force.
Britain: 150,000 Yorkshire miners strike and secure 20-minutes mealbreak per shift (until January 23).