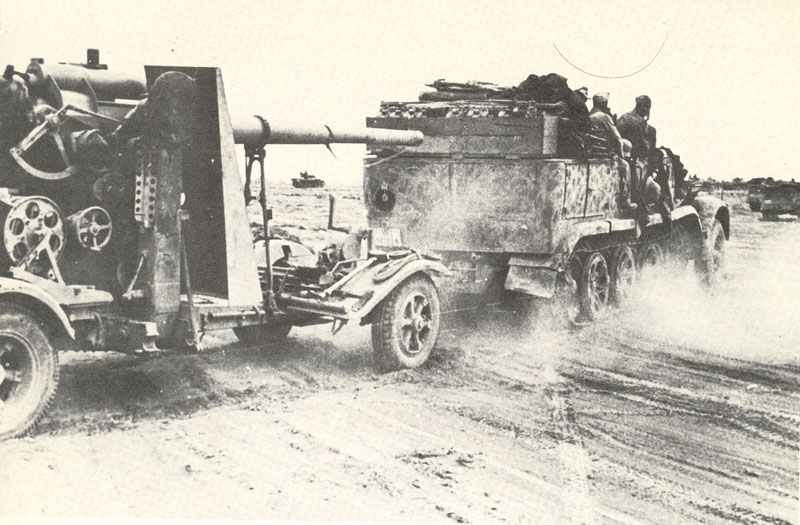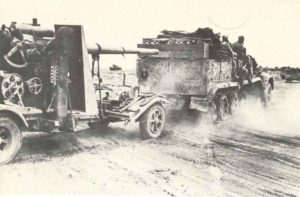 WW2 War Diary for Wednesday, July 1, 1942:
Africa
Western Desert: FIRST BATTLE OF EL ALAMEIN. Rommel reaches El Alamein, having advanced 644 km in 36 days, and immediately attempts to push on towards Alexandria. General Auchinleck calls for 'supreme effort' from 8th Army.
Air War
China: American bombers raid Hankow – main Japanese supply base in China.
Neutrals
Sweden – Athletics: Gundar Haegg sets new world mile record of 4 min. 6.2 sec., beating Wooderson's 1937 mark by 1.4 sec. (Haegg achieves time of 4 min. 1.4 sec., July 17, 1945.)
Politics
Finland: Government establishes diplomatic relations with the Vatican.
Exil-Government Poland: US-Polish Lease-Lend Agreement.
Home Fronts
Britain: Wardlaw Milne moves vote of censure against Churchill in the Commons for mismanagement of the war effort. (Churchill wins the vote 476-25, July 2.)
Occupied Territories
France: Death of Leon Daudet, French satirical writer and editor of Royalist anti-Semitic newspaper Action Francaise, aged 74.