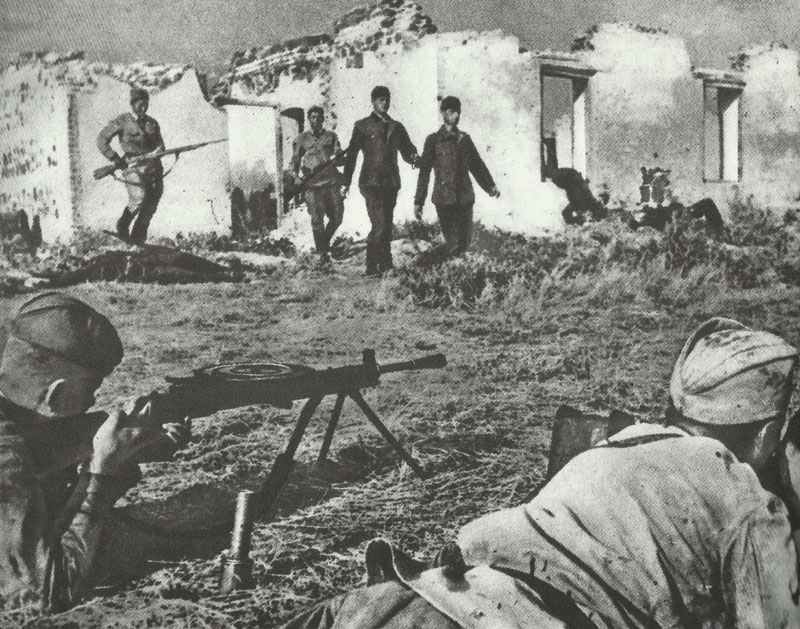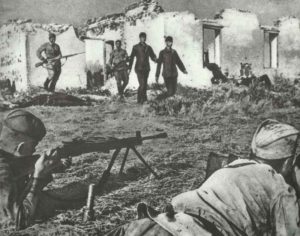 WW2 War Diary for Tuesday, July 11, 1944:
Eastern Front
Central Sector: Elimination of trapped German 4th Army. 70,000 killed since late June, 35,000 captured.
Pacific
New Guinea: 6,000 Japanese troops advancing west of river Driniumor come under constant attack from Australian and US aircraft.
Air War
Germany: 1,150 USAAF bombers attacking Munich and dropping 2,430t of bombs.