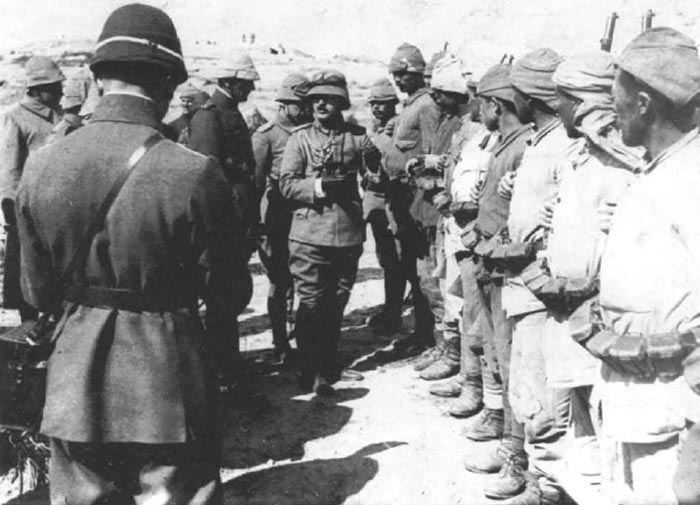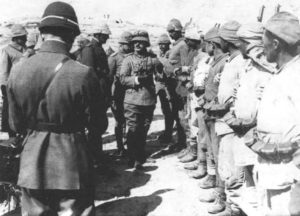 World War One Diary for Friday, July 20, 1917:
Middle East
Turkey: Army Group Kommando F formed to control German troops.
Palestine: British 54th Division (over 100 casualties) trench raids southwest of Umbrella Hill causing over 118 casualties and MG and mortar taken.
Western Front
Britain: Cabinet sanctions Haig's Ypres offensive, provided it is called off if progress is unsatisfactory.
Politics
Serbia: Corfu Declaration, signed by Prime Minister Pasic, Dr Trumbic and Montenegro Committee for National Union, seeks union of Serbs, Croats and Slovenes.