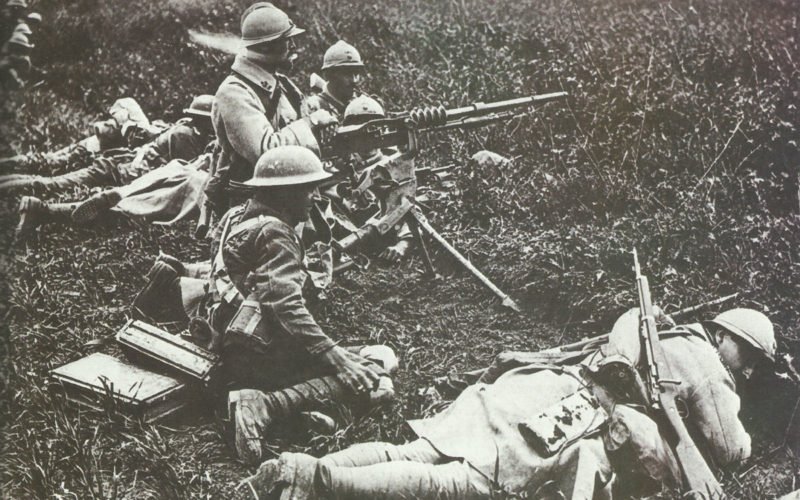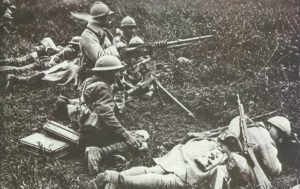 World War One Diary for Sundday, July 21, 1918:
Western Front
Champagne and Marne: ­CHATEAU-THIERRY RECAPTURED BY FRENCH after Germans retreat 5 miles (night July 20-21). French reach Lassery-Chateau-Thierry road on broad front. Between Marne and Reims, Anglo-French recapture Bois de Courton, advance down Ardre valley, capture (then lose) Marfaux and Coutrim. US 1st Division relieved (7,200 casualties) by British 15th (Scottish) Division.
Eastern Front
Kuban: White guerilla Colonel Shkuto captures Stavropol by threatening artillery bombard­ment (no guns but Reds evacuate). Denikin has to help to keep town and barely repels Sorokin's Red counter-stroke.
Middle East
Hejaz Railway: 1,800 Arabs (over 80 killed), guns, armoured car and RAF planes repulsed by Jerdun Station's 400 Turks and Maan garrison resupplied.
Palestine: Yeomanry Division renamed 4th Dav Division, 5th Cavalry Division joins DMC.