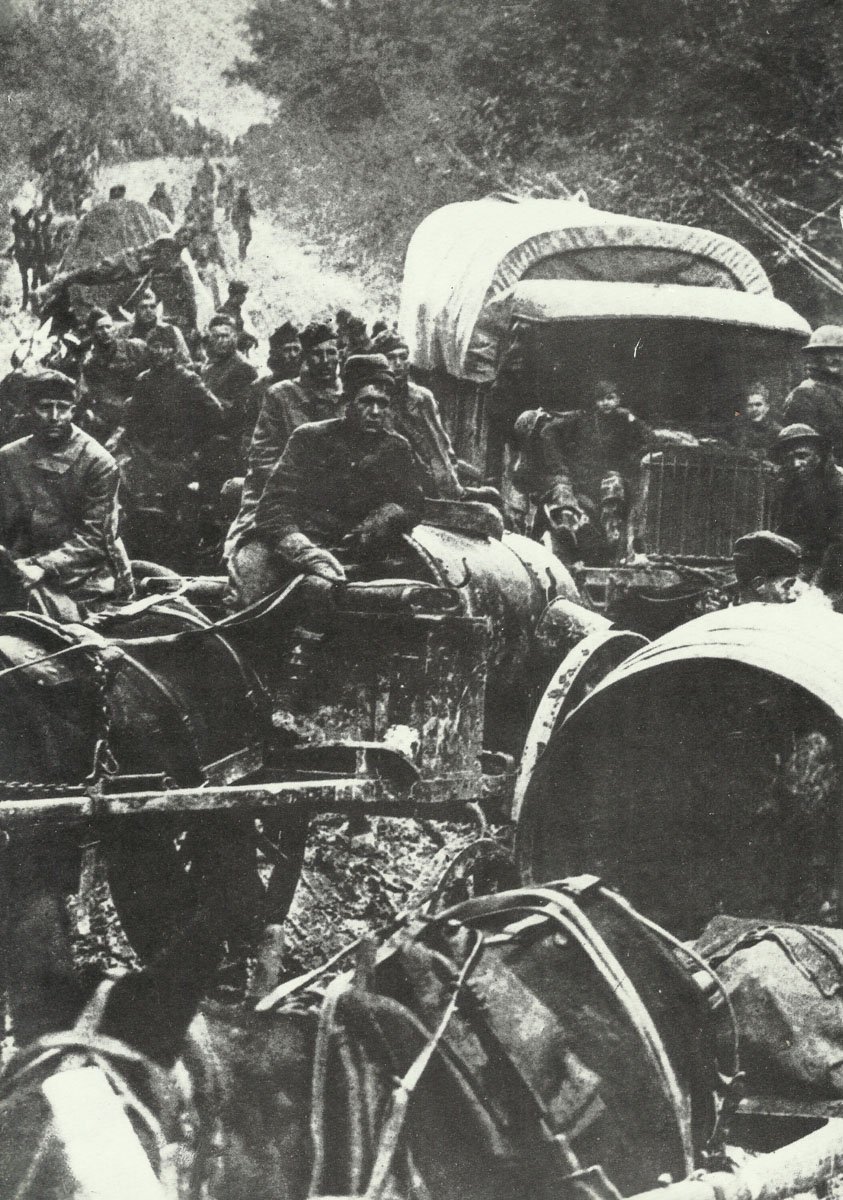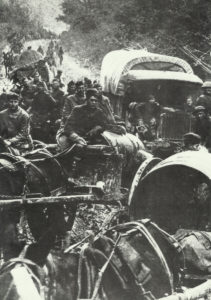 World War One Diary for Monday, July 22, 1918:
Western Front
Champagne and Marne: ALLIES CROSS THE MARNE near Dormans, Germans retreat 5-6 miles beyond Chateau-Thierry between the Ourcq and the Marne. Franco-Americans reach Bezu-Epieds. Ludendorff finally orders southern half of salient to be abandoned.
France: General Rogers AEF QMG (Quartermaster-general American Expedition Forces) at Tours.
Africa
Mozambique – Action at Fort Namirrue (until July 23): Lettow night attack destro¥s 3/3rd KAR Battalion of Fitzcol after its river crossing. Germans take fort and first mortar, some ex­-German Askaris rejoin.
Politics
Germany: At Avesnes Hindenburg tells Kaiser 1918 offensive a failure; Wilhelm tells diners at Spa 'I am a defeated War Lord to whom you must show consideration'.
Home Fronts
Britain: Munitions Ministry declares threatened Coventry strike 'an attempt to overthrow the policy of the state'.
France: Civilian exodus back to Paris begins.
Austria: Prime Minister Dr Seidler finally resigns. Ex­-Education Minister Baron Hussarek succeeds on July 24.