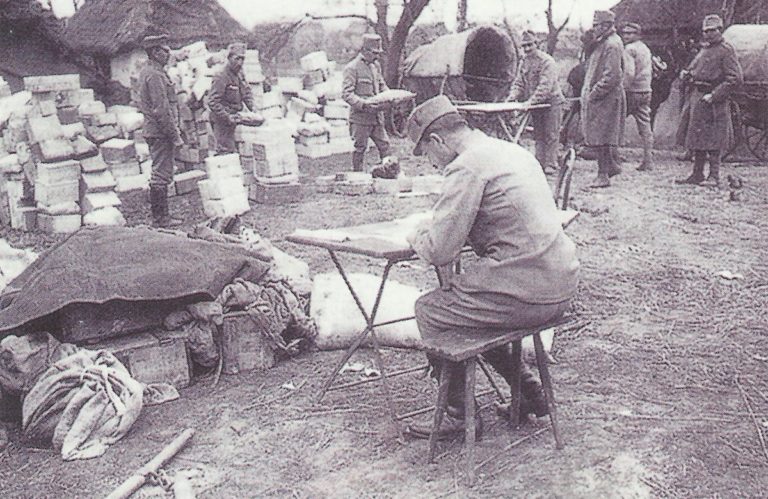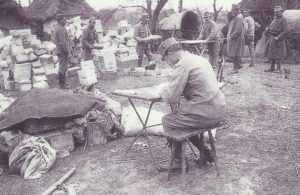 World War One Diary for Wednesday, July 25, 1917:
Western Front
Britain: Cabinet assures Haig of its approval and whole­hearted support for his offensive.
Germany: Ludendorff confidential instruction warns against spread of 'political propaganda' in German Army, ordering minute examination of all letters for the front.
Aisne­: German attacks repulsed north of river (until July 27).
Champagne­: German attacks at Mt Haut (and on July 27) repulsed.
Eastern Front
Russia: Government restores death penalty and courts-martial.
Galicia: German 1 st Guard Division takes Tarnopol and crosses river Sereth on July 26 watched by Kaiser. Austrian Third Army retakes Kolomea on July 26.
Air War
North Sea: 5-7 Royal Navy Air Service Sopwith Pup or Sopwith Camel fighters cover Belgian coast net barrage laying (until July 27) and destroy 3 German aircraft.