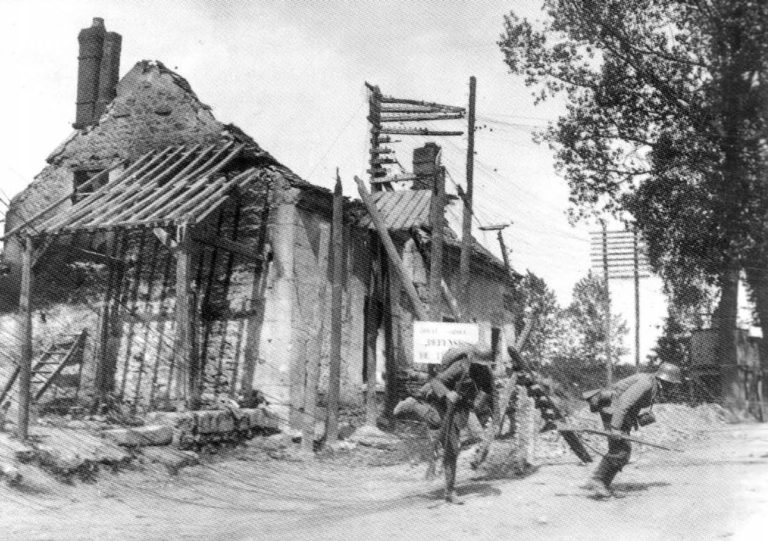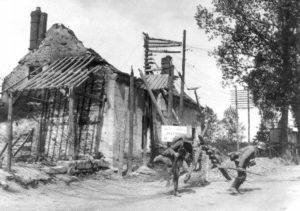 World War One Diary for Monday, July 29, 1918:
Western Front
Germany: Kaiser allows retreat to Bluecher position north of Vesle, Ludendorff orders on July 30.
Champagne and Marne: French pincers close northeast of Oulcq-le-Chateau, capture Grand Rozoy and surround Buzancy; German General Cappard resists fiercely between Fare-en-Tardenois and St Euphrasie. Petain concedes Germans have escaped trap.
Somme: Australians advance on 2-mile front at Morlancourt, take 138 PoWs and 36 MGs. British Amiens concentration begins at night, with camouflage and strict security.
Eastern Front
USSR: Lenin proclaims de facto state of war vs Allies. Sovnarkom allows Trotsky to mobilize ex-officers (22,315 by November 30), those refusing to face concentration camps. Trotsky calls Czechoslovak Corps 'Almost the most important factor.'
Sea War
Eastern Mediterranean: British transport Hyperia (52 lives lost) sunk by U-boat 84 miles from Port Said.
St George's Channel: Asstistant USN Secretary Franklin Roosevelt and First Sea Lord Sir E Geddes visit Queenstown base, south Ireland.