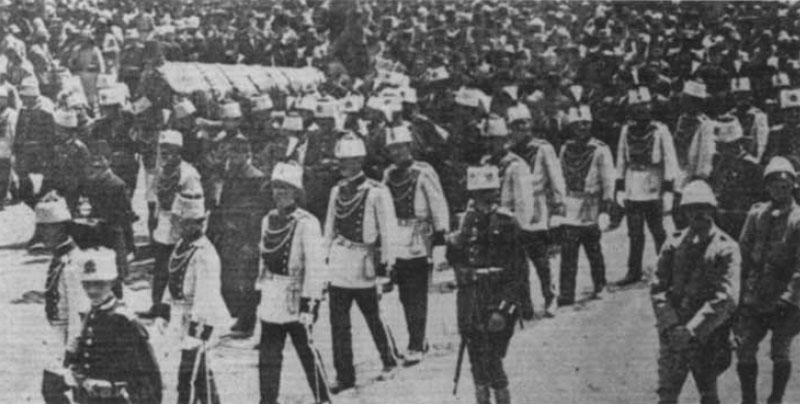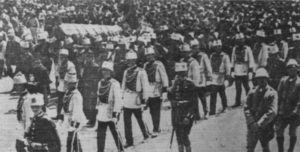 World War One Diary for Wednesday, July 3, 1918:
Middle East
Turkey: Death of Sultan Mohammed V aged 73 at Yildiz, brother Moham­med VI succeeds.
Eastern Front
Allied Supreme War Council approve Northern Russia interven­tion with 1,200 more British troops and French colonial battalion (Allied-Murmansk Soviet defence agreement on July 7).
Air War
Britain: First Sopwith 'Cuckoo' torpedo plane delivered to Torpedo Aeroplane School, Scotland for operational training.
Western Front: Hermann Goering takes command of JG1 (at ex-French airfield of Beugneaux, southeast of Soissons, since July 1) with Udet as his aide after commander Reinhard dies in crash. Mannock takes over No 85 Squadron despite flu attack during leave.