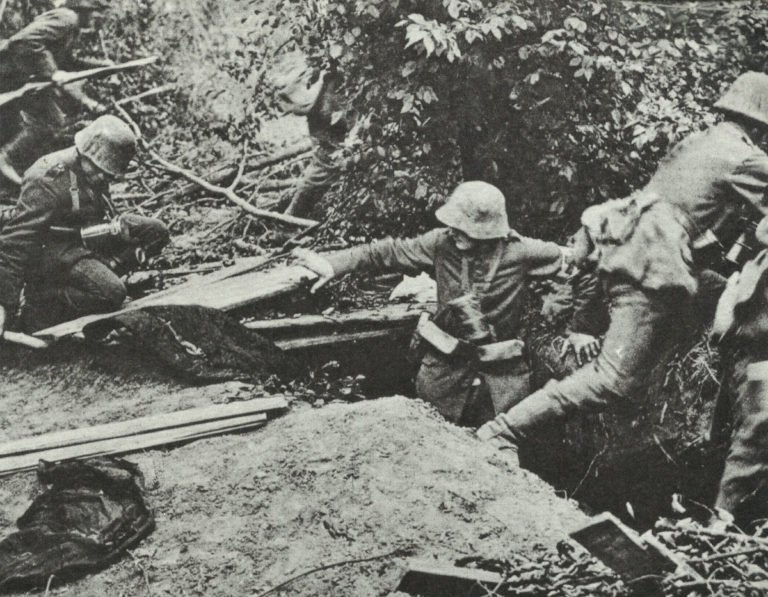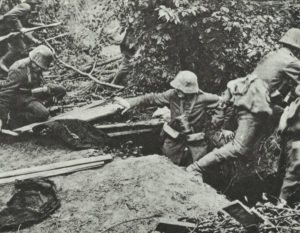 World War One Diary for Tuesday, July 30, 1918:
Western Front
Champagne and Marne: Allies capture Romigny-St Gemme. Fierce German resistance continues. American poet and journalist Sergeant Joyce Kilmer killed on Ourcq (165th Infantry Regiment, 42nd Division).
Eastern Front
Ukraine: Field Marshal Eichhorn and Captain Dressler murdered at Kiev by Left Socialist Revolutionary bomb. General Kirchbach succeeds as German C-in-C Army Group Kiev (August 8); Kathen replaces him in command of Eighth Army in Baltic area (July 31).
Sea War
Channel: Collier Q-ship Stock Force (Lieutenant H Auten wins Victoria Cross) sunk after engaging coastal submarine UB-80 (severely damaged) 25 miles southwest of Start Point, near Plymouth.