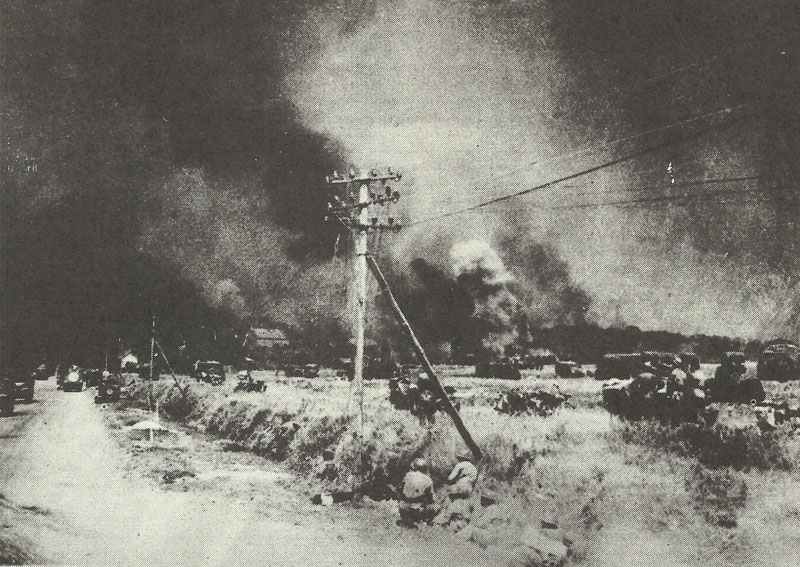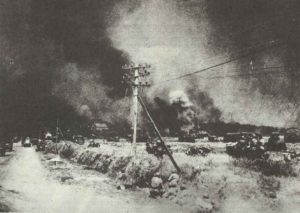 WW2 War Diary for Saturday, July 8, 1944:
Western Front
Normandy: 'Titanic' artillery barrage precedes major attack by British-Canadian 2nd Army northwest of Caen, which advances up to 5 km by nightfall against fierce opposition.
Air War
Britain: 1,750 barrage balloons in position south of London to combat the V-1.
Home Fronts
Britain: Death of Captain F J Walker, 'ace' U-boat hunter; aged 50.
Argentina: Peron appointed Vice-President by President Farrell; from this moment Peron rapidly becomes virtual dictator.