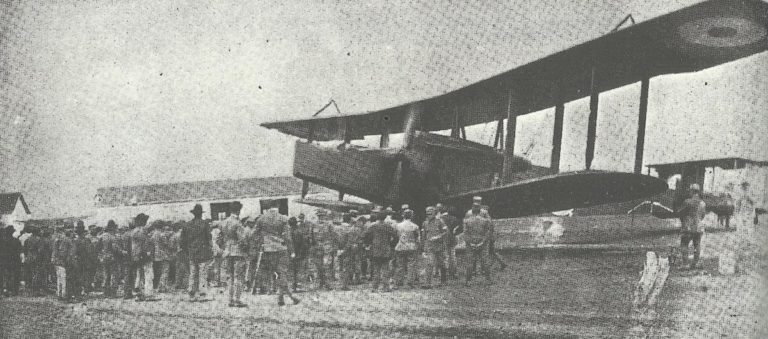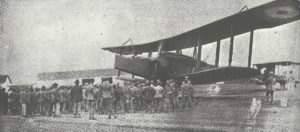 World War One Diary for Monday, July 9, 1917:
Air War
Turkey: An RNAS Handley Page (flown out to Mudros in May) bombs (8 x 112lb) Constantino­ple (Golden Horn area) and Turco-German Fleet for 35 minutes after 7hr flight; destroyer damaged and Turk War Office.
Britain: General Wilson to Haig on Gotha London raid 'one would have thought the world was coming to an end'.
Sea War
Mediterranean: Royal Navy Air Service bomb Constantinople War Ministry and battlecruiser Goeben. Ludendorff warns German Navy that British may try landings behind Turks in Palestine, U­-boat always to be in Eastern Mediterranean (July 16) and Port Said-Gaza route to be mined, 3 U-boats assigned (September 29).
North Sea: Battleship Vanguard sunk by internal explosion (unstable cordite) at Scapa Flow (804 dead, only 3 survivors).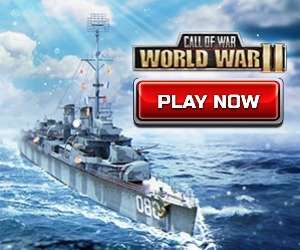 Western Front
Germany: Military propaganda service entrusted with 'enlightenment' of the front-line troops.
Flanders­: Slight British advance on Messines sector.
Aisne: ­French counter-attacks at Braye-en-Launnois.
Eastern Front
Galicia: Austrian Third Army retreats to river Lomnica, losing 1000 PoWs. Its C-in-C Tersztyanzky replaced by Kritek by July 16.
Politics
Germany: Kaiser rejects Bethmann's peace policy without annexation.